Primary tabs
Registrations to the Annual General Meeting in Kaunas are open!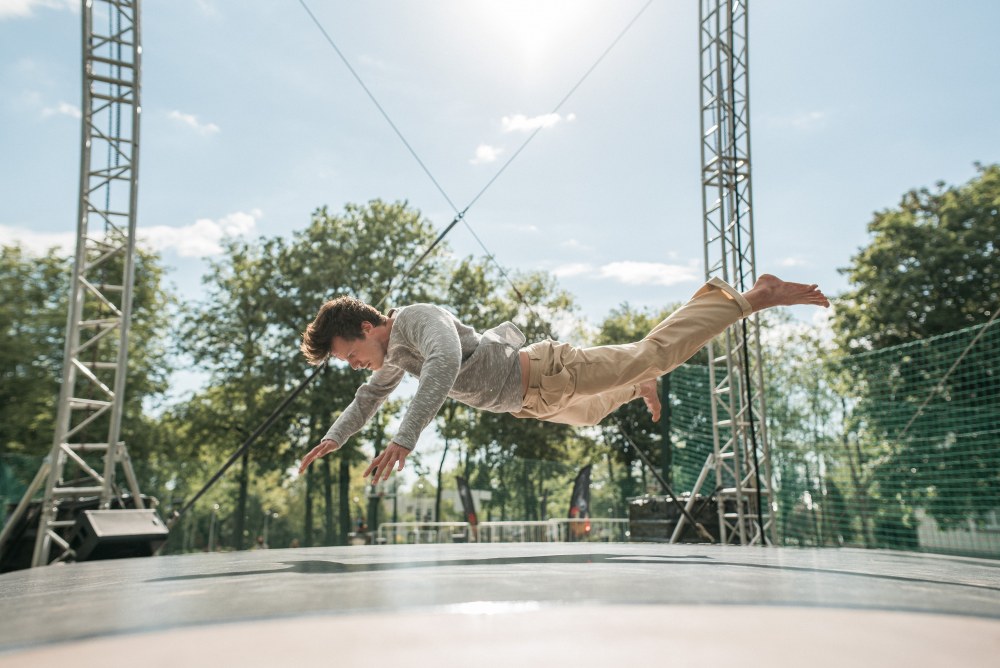 © Dziugas Kunsmanas_Mood_Teatronas by Donatas Aliskauskas
REGISTER TO THE ANNUAL GENERAL MEETING
We are happy to announce that registrations* to Circostrada Annual General Meeting are open! The event will take place in Kaunas (Lithuania) from June 8th to 11th, co-organised with Teatronas in the frame of Cirkuliacija – International contemporary circus festival.  
The full programme is available HERE if you want to get a sense of what to expect for these four days.
We hope many members will attend this General Meeting as it will be a great opportunity to connect or reconnect with the network, its new project of activities, discover the Baltic contemporary circus and outdoor arts landscape, see shows, attend pitch sessions, presentations, keynotes, thematic roundtables and much more!
Register by filling this form. 
Registration deadline: May 23rd 2022
* This activity is open to Circostrada members only - upon prior registration.
more news in this category
WHO WE ARE

WHAT WE DO

THE NETWORK

Coordinator

Funders