BE A MEMBER
WHY BECOME A MEMBER?
Founded in 2003, Circostrada has gradually grown into a strong and open community of international players from different regions working in extremely diverse environments.
What do they all have in common? Their commitment to and passion for contemporary circus and outdoor arts. All Circostrada member organisations are recognised in their regions for their contribution to developing and structuring these sectors. Together, they form a European community of professionals united by common values and aspirations.
Through their expertise and knowledge, they contribute to the visibility of contemporary circus and outdoor arts in the regions they represent and are fully involved in building a sustainable future at the European and international levels.
Circostrada members also play a key role in planning the network's various activities and shaping its actions. They do this by producing, mobilising and sharing resources, skills and tools, hosting Circostrada activities, becoming members of the steering committee, acting as facilitators for network activities or sitting on the network's various internal committees.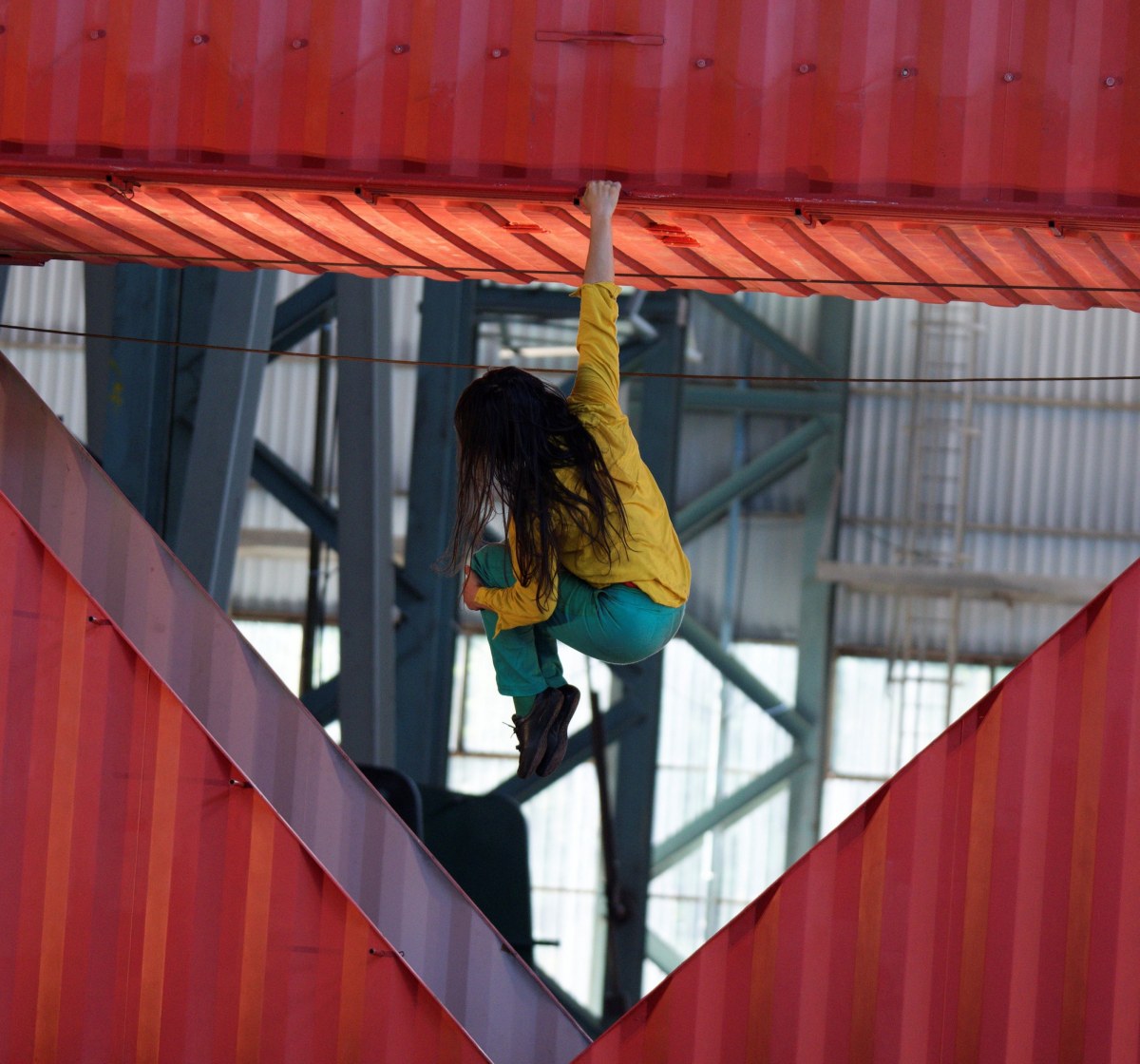 OPPORTUNITIES OFFERED BY THE NETWORK
JOINTLY DEVELOP NETWORK ACTIVITIES
Network members can host and jointly organise the activities included in the network's three-year programme in partnership with Circostrada.
TAKING PART IN NETWORK ACTIVITIES
As a Circostrada member, you can take part in activities created especially for you, get involved in advocacy events and enjoy special access to the network's flagship events. Our activities are divided into several actions:
1. Our action "International Connections" makes it possible to:
Meet international colleagues in various European cities and festivals.
Gain a better understanding of the artistic and cultural context of the event's host country and attend artistic showcases.
Meet key players in the host country, such as artists, professionals, political leaders, journalists and researchers.
Discuss the network's strategic objectives.
Gain access to new international contacts, create opportunities for debate and collaboration and promote the latest news from your organisation and region.
Want to find out more about the International Connections activities on offer and international professional events and seminars dedicated to European contemporary circus and outdoor arts? Click here.
2. Our action "Capacity Development" is a chance to:
Take part in expert-led conferences on key topics related to the development of both sectors.
Reflect on themes representative of our changing society (ecology, diversity, solidarity), bringing together experts from different sectors, countries and fields.
Take part in brainstorming workshops focused on local issues and opportunities for territorial cooperation.
Take part in events promoting interdisciplinary meetings and "doing things differently".
Become a facilitator, share your expertise and work for future generations of contemporary circus and outdoor arts artists.
Want to find out more about the training activities, mentoring and job-shadowing programmes on offer? Click here.
3. Our action "Advocacy Work" enables you to:
Receive support from specific local activities, such as meetings organised with policymakers or stakeholders and position paper drafting.
Take part in high-visibility activities led by partners or members of Circostrada, as well as other European cultural networks in the sector (IETM, Culture Action Europe, On The Move, circusnext, IN SITU, among others).
Keep up to date with the various debates and cross-cutting political issues regarding live performances and discuss and generate knowledge.
Want to know more about our advocacy work and the campaigns supported by the network and its partners? Click here.
RESOURCES AND COMMUNICATION
The network offers its members several visibility and resource areas to:
Share their news and key resources at a European and international level using the network's tools, in particular, its collaborative website and newsletters.
Gain access to all of the network's internal resources (internal reports, workshops, strategic documents) via your own personal profile on the Circostrada website.
Help build the network's external resources (guides, publications, infographics, etc.) and gain early access to them.
Publish articles, opinion pieces or reflections on various topics related to contemporary circus and outdoor arts on the Circostrada blog.
TAKE PART IN INTERNAL COMMITTEES
A key aspect of the network's governance is the opportunity to join one of Circostrada's two types of committees:
The thematic committees – each year, a committee focuses on one of Circostrada's annual red-thread: "living body/ies" (2021-2022), "diverse body/ies" (2022-2023) and "common body/ies" (2023-2024).
List of the living body/ies committee members (2021-2022): 
JARKKO LEHMUS - CIRKO (CENTER FOR NEW CIRCUS)
JON KOLDO VÁZQUEZ - ARTEKALE
MARKUS WOERL - WOERLPOOL
JADRANKA ŽINIĆ MIJATOVIĆ - CIRKORAMA
JEAN-MARC BROQUA - LA GRAINERIE
DAPHNÉ MALHERBE - CIRCORED
NOEMI DE CLERCQ - CIRCUSCENTRUM
MARC EYSINK SMEETS - FESTIVAL CIRCOLO
HEIDI ENGSIG - HELSINGOR TEATER/PASSAGE FESTIVAL
JENS FRIMANN HANSEN - HELSINGOR TEATER/PASSAGE FESTIVAL
ANTONIA KUZMANIĆ - ROOM 100
List of the diverse body/ies committee members (2022-2023): 
SOFIA AKBAR - XTRAX
NOEMI DE CLERCQ  - CIRKUSCENTRUM
LINA B. FRANK - CIRCUS SYD
HEIDI JOHANNE ENGSIG - HELSINGØR TEATER
ANTONIA KUZMANIC - ROOM 100
MILAN MANIĆ - CIRCUSFERA
ALESSIA TROVATO - CIRKO VERTIGO
RUTH WIKLER - TOHU
JADRANKA ŽINIC MIJATOVIC - CIRKORAMA
The Fresh 20Y committee – dedicated to planning Circostrada's flagship event: the Fresh seminar. This event will focus on both contemporary circus and outdoor arts and will be an opportunity to celebrate the 20th anniversary of the Circostrada network. The next Fresh seminar will take place in France in September 2023. The committee members meet during dedicated online sessions and the network's General Meetings and communicate with each other throughout the year.
List of the Fresh 20Y committee members: 
SABRINA ABIAD - CIRCUSNEXT
RAFFAELLA BENANTI - LA VILLETTE
CLÁUDIA BERKELEY - TEATRO DA DIDASCÁLIA
RACHEL CLARE - CRYING OUT LOUD
BRUNO COSTA - BÚSSOLA
HEBA EL SHEIKH - MAHATAT FOR CONTEMPORARY ART
EVA LUNA GARCÍA-MAURIÑO - CIRCORED
MARIA GIULIA GUIDUCCI - ASS. TUTTI MATTI PER COLORNO
ISABEL JOLY - FEDEC
ELEFTERIOS KECHAGIOGLOU - LE PLUS PETIT CIRQUE DU MONDE
ALFRED KONIJNENBELT - FESTIVAL SPOFFIN
CRISTIAN LONDOÑO DIAZ - CAFÉ DE LAS ARTES TEATRO
ANGUS MACKECHNIE - OUTDOORARTSUK
LUCY MEDLYCOTT - IRISH STREET ARTS, CIRCUS & SPECTACLE NETWORK
FILIA MILIDAKI - EYE'S WALK DIGITAL FESTIVAL
GERT NULENS - DOMMELHOF
GORO OSOJNIKANA - DESETNICA FESTIVAL
ADOLFO ROSSOMANDO - GIOCOLIERI E DINTORNI / JUGGLING MAGAZINE
TANJA RUITER - HH PRODUCTIES
STEFAN SCHÖNFELD - TOLLHAUS KARLSRUHE ATOLL FESTIVAL
JULIETTE SEGUIN - CIRCUSNEXT
KAMMA SIEGUMFELD - HELSINGOR TEATER/PASSAGE FESTIVAL
MICHIKO TANAKA - SETOUCHI CIRCUS FACTORY
ANNA VONDRACKOVA - LETNI LETNA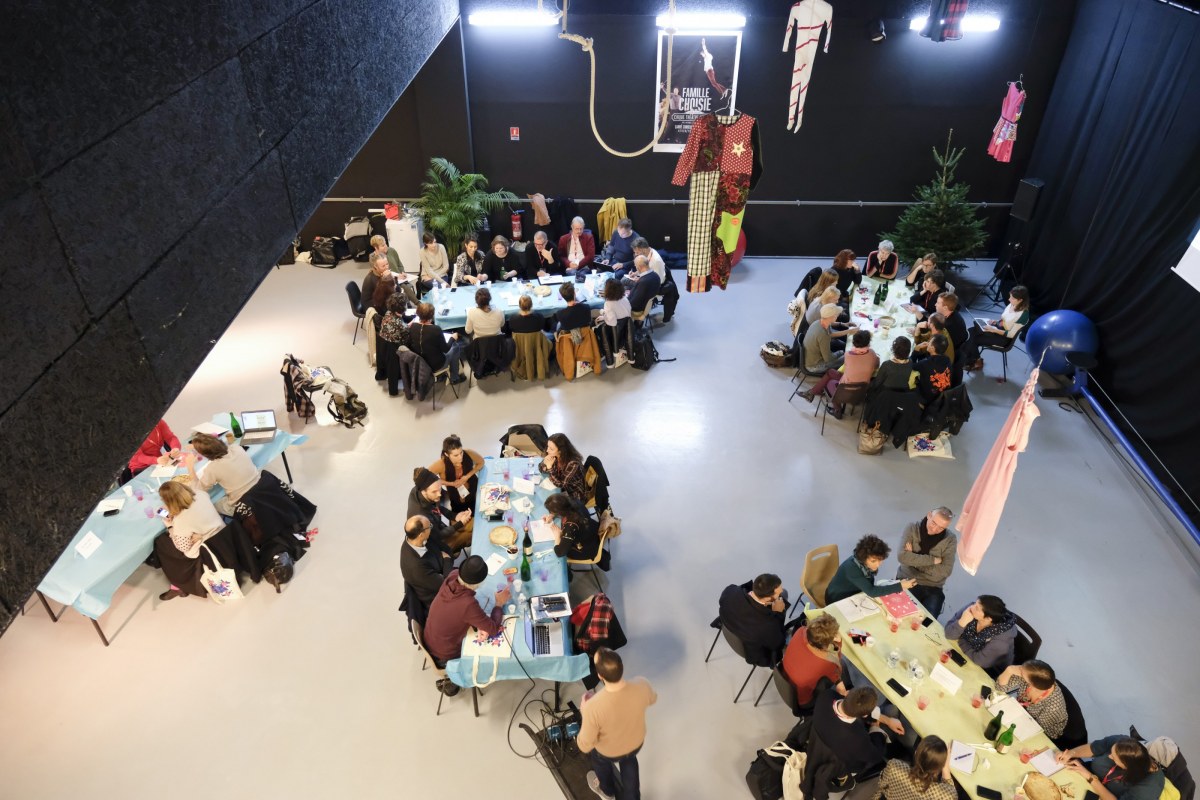 WHO WE ARE

WHAT WE DO

THE NETWORK

Coordinator

Funders