Registration to FRESH STREET#3 is open and the full programme is online!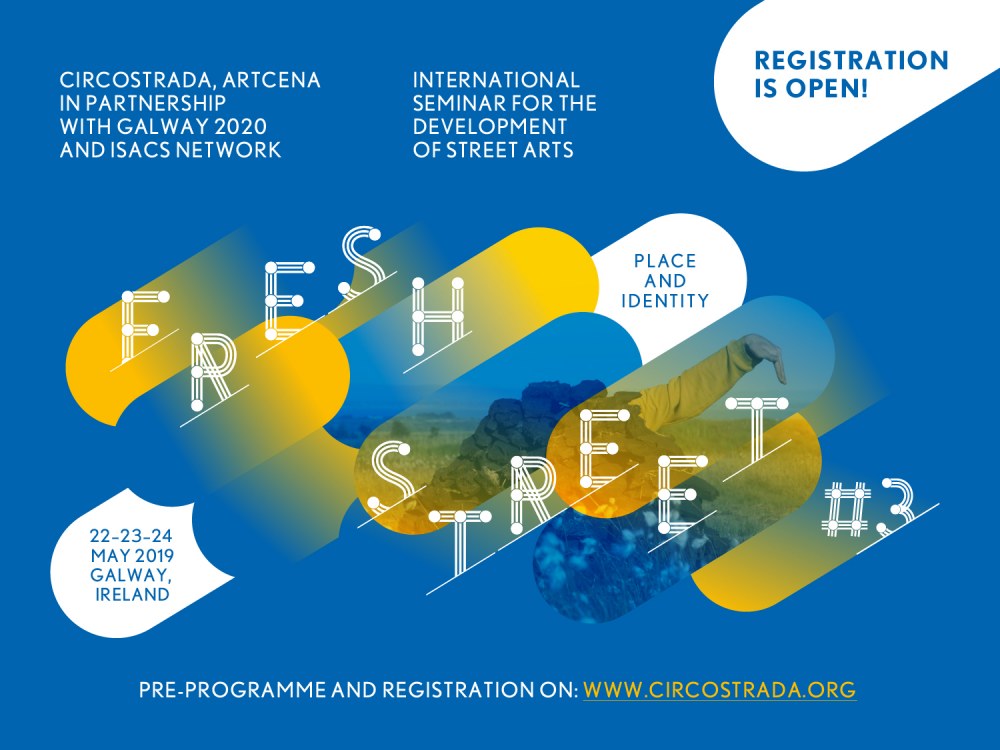 Registration to FRESH STREET#3 – International Seminar for the Development of Street Arts is now open and the programme is online! 
Organised by Circostrada, ARTCENA, in partnership with Galway 2020 - European Capital of Culture and ISACS Network, this not-to be-missed event will take place from 22 to 24 May 2019 in the vibrant city of Galway (Ireland)!
The FULL PROGRAMME is available on the Circostrada website as well as practical information and a list of accommodations. We advise you not to wait too long to book your room. We have negotiated preferential rates for FRESH STREET participants but there is a limited time frame to confirm booking, which varies depending on the hotels so make sure you check it carefully. 
Register here!
ℹ️ Registration deadline: May 13th, 2019
See you on the West coast of Ireland! 
more news in this category
WHO WE ARE

WHAT WE DO

THE NETWORK

Coordinator

Funders