Primary tabs
REGISTRATIONS TO FRESH 2023 ARE OPEN!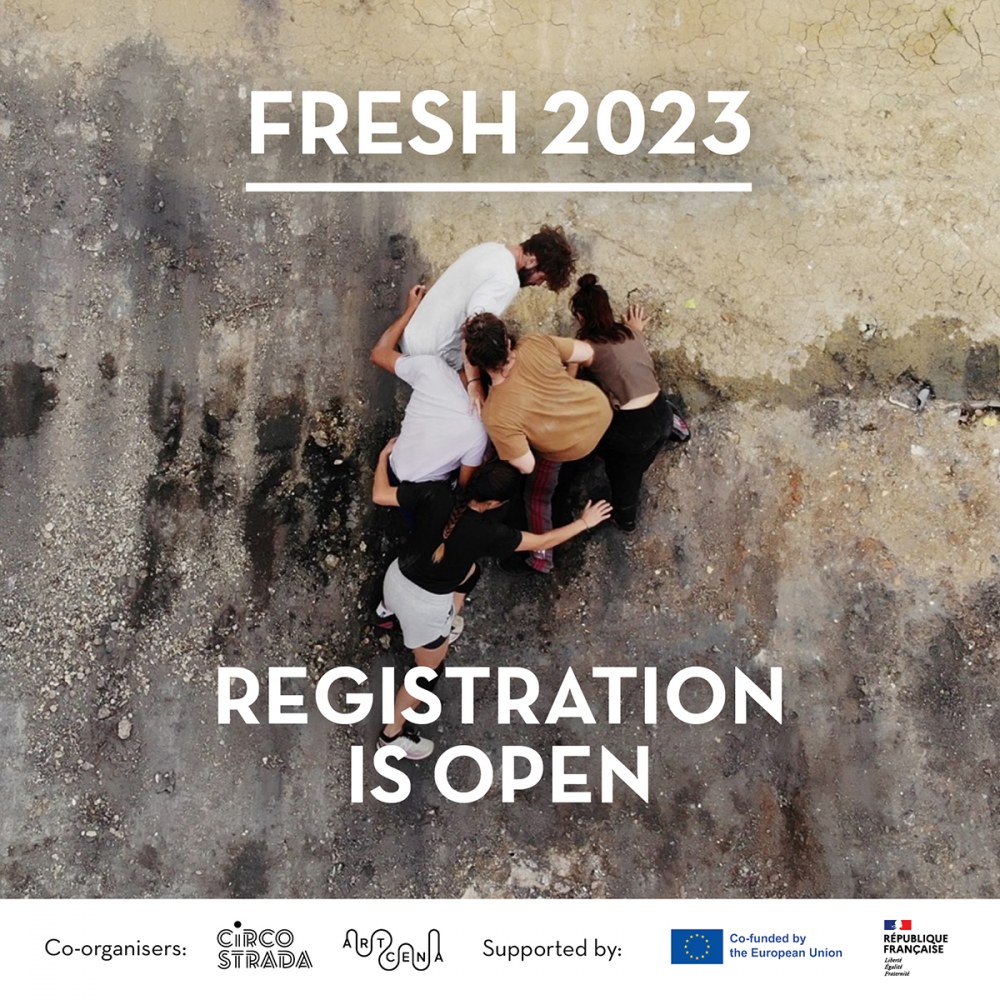 Category
Keywords
Let's meet!, Seminars & Workshops
REGISTER TO FRESH 2023
FRESH 2023 -  The International Event for the Development of Contemporary Circus and Outdoor Arts is back for a special edition on September 20-21-22, 2023 to celebrate the 20th anniversary of the network! 
This 10th edition of the flagship professional meeting is co-organised by Circostrada Network and ARTCENA, in collaboration with key partners located in Paris and its region, such as La Coopérative de Rue de Cirque (2r2c), Le Plus Petit Cirque du Monde, La Villette, L'Azimut - Pôle National Cirque en Ile-de-France -Antony/Châtenay-Malabry, circusnext, l'Espace Périphérique, FAI-AR Formation supérieure d'art en espace public, IN SITU - European platform for artistic creation in public space, Le Lycée Avant le lycée, Le Monfort Théâtre, Le Moulin Fondu, Centre national des arts de la rue et de l'espace public - Compagnie Oposito; Festival PRIMO 2023, and Le Centre national de la danse. This not-to-be-missed "rendez-vous" will bring together contemporary circus and outdoor arts players, artists, programmers, journalists, producers, researchers, and policy-makers for three days of vibrant debates and exciting exchanges.
Check out the pre-programme here.
Download the pre-programme flyer here.
* This activity is open to everyone and is free, beside the booking of on-site lunches and a boat party ticket.
more news in this category
WHO WE ARE

WHAT WE DO

THE NETWORK

Coordinator

Funders