Primary tabs
REGISTRATIONS TO DIVE ARE OPEN!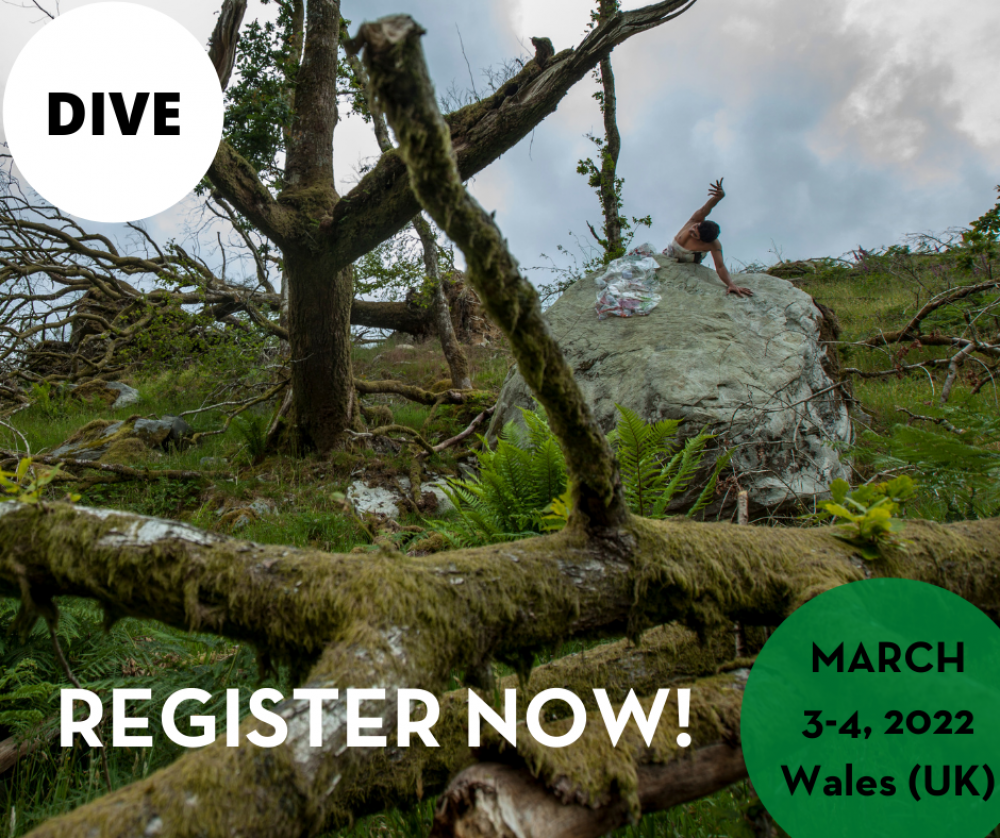 'Egin residency - Ruth Stringer & Vikram Iyengar. Photo: © Steve Peake'
Category
Keywords
Training, Seminars & Workshops
JOIN US FOR THE FIRST EDITION IN WALES!
We are happy to announce that registrations to Dive - in-depth training activity - are officially open! Co-organised with Articulture Wales, the first edition of Dive will take place from March 3rd to 4th in Staylittle (Wales, UK) in the frame of the Outdoor Arts Wales Gathering 2022. 
The event will consist in a two-day meeting combining unformal discussions, provocations, drop in sessions, artistic walks in the nature, as well as workshops facilitated by experts and dedicated to the issues of ecology and sustainability in the performing arts.
You can find the full programme of the two days HERE. 
Would you like to dive into Welsh outdoor arts at the heart of the Cambrian Mountains?
Do you want to explore and reflect on the topic of Living body/ies in the performing arts with local and international experts? This new activity is for you! 
HOW TO REGISTER?*
We invite you to fill in the online form, accessible HERE.
Registration deadline: February 21st, 2022 / midnight (CET)
* This activity is open to Circostrada members only.
more news in this category
WHO WE ARE

WHAT WE DO

THE NETWORK

Coordinator

Funders