Primary tabs
To Lead or Not to Lead – Online Talk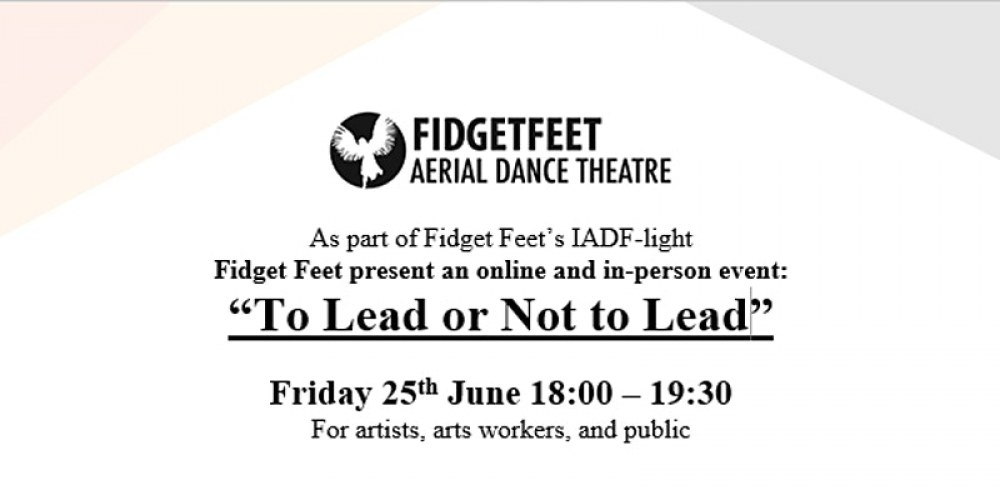 Invitation to attend the talk "to Lead or not to Lead" hosted by Fidget Feet Aerial Dance!
This talk, hosted by Fidget Feet Aerial Dance, is an invitation to artists, arts workers, and anyone interested in Creativity, Leadership and Language . What is Leadership? How do you step into leadership as an Artist? How do you express your artistic vision in language others can relate to? What are your daily practices that nourish your creativity? Does spirituality have a role to play in leadership and creativity?
These and many other questions will be a part of this conversation between Arts Leaders Chantal McCormick and Fearghus O Conchúir as they share their experience, learnings and ways to develop and stretch your leadership, creativity and language. Come with a sense of curiosity and you will have a chance to ask questions. We look forward to seeing you at this event where we hope this will inspire, support and spark good wholesome conversations.
When: 25 June 2021, 6pm IST
Where: Zoom
more news in this category
WHO WE ARE

WHAT WE DO

THE NETWORK

Coordinator

Funders