Primary tabs
IMPACT OF THE COVID-19 PANDEMIC ON CIRCUS AND STREET ARTS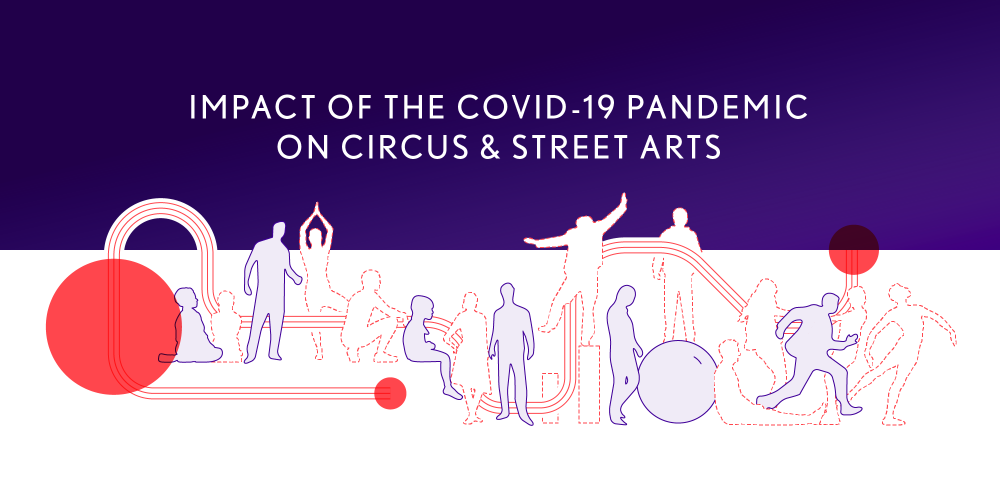 The results of the survey launched by Circostrada Network to measure and report on the impact of the COVID-19 pandemic within the circus and street arts sectors are available!
This survey was filled by over 100 organisations or artistic companies from 25 countries (mostly based in Europe + Taiwan) between March 16th and May 15th 2020, and aimed to identify circus and street arts events that have been either cancelled or postponed due to the COVID-19 sanitary crisis.
By collecting and sharing these data, our goal is to better advocate for these sectors and imagine appropriate support measures. A warm thank you to all those who contributed to the study, your contribution was key in enabling us discern a general trend among the field. 
To view the results, you can have a look at the following infographic* or download it in pdf by clicking on the above file. Don't hesitate to share it around!
* This infographic was designed by WeDoData
more news in this category
WHO WE ARE

WHAT WE DO

THE NETWORK

Coordinator

Funders