Primary tabs
DISCOVER SPARK#1: THE VERY FIRST PODCAST ON THE FUTURE OF CIRCUS TENTS!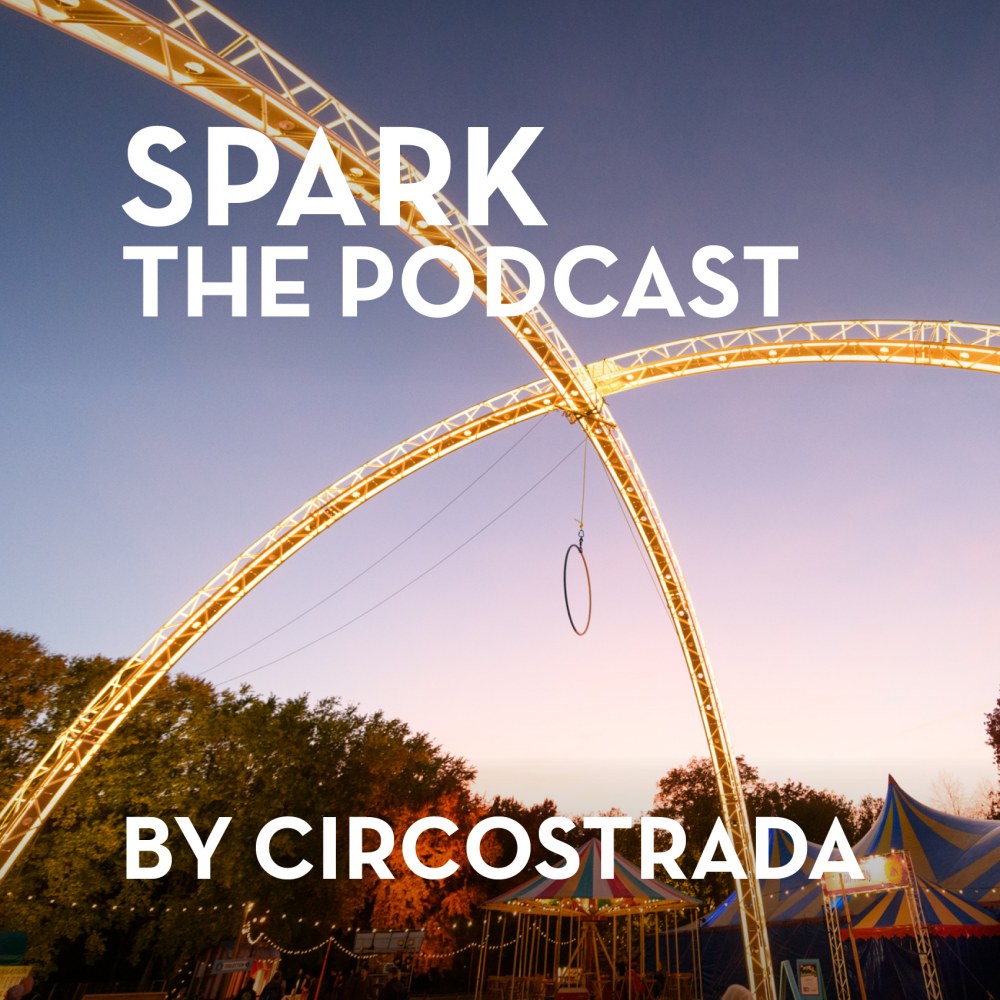 SPARK#1 - THE FIRST PODCAST ON THE FUTURE OF CIRCUS TENTS IS AVAILABLE ON ALL POSSIBLE PLATFORMS!
What would the circus tent of the future look like? What are the values of contemporary circus and how do they influence its impact? Why would circus need to be (more) sustainable? 
This podcast is a collection of the thoughts and ideas that came up during he first edition of Spark. An event that took place on April 28th to 29th 2022 in Tilburg (The Netherlands), co-organised with Festival Circolo. It was an event for discussing and imagining the future of big tops and exploring new possibilities for the mobility of circus tents and big tops,
Spark brought together a small group of participants combining Circostrada members, artists, architects and designers that exchanged best practices, experiences and brainstorm collectively to come up with a list of recommendations to circulate within the field at local, national, and European levels.
In case you want to know more about the future of big tops and the discussions that took place during the event, we invite to read the dedicated article The bigs tops, where to move next?, written by Nikolaos Verginis and published on the Circostrada blog.
LISTEN TO THE SPARK PODCAST HERE
-----------
Credits:
- Interviews, productions and host: Maaike van Langen
- Editing and coaching: Geert Vlieger
- Music via Blue dot sessions
more news in this category
WHO WE ARE

WHAT WE DO

THE NETWORK

Coordinator

Funders