Primary tabs
Discover the publication "Contemporary circus and outdoor arts in Lithuania"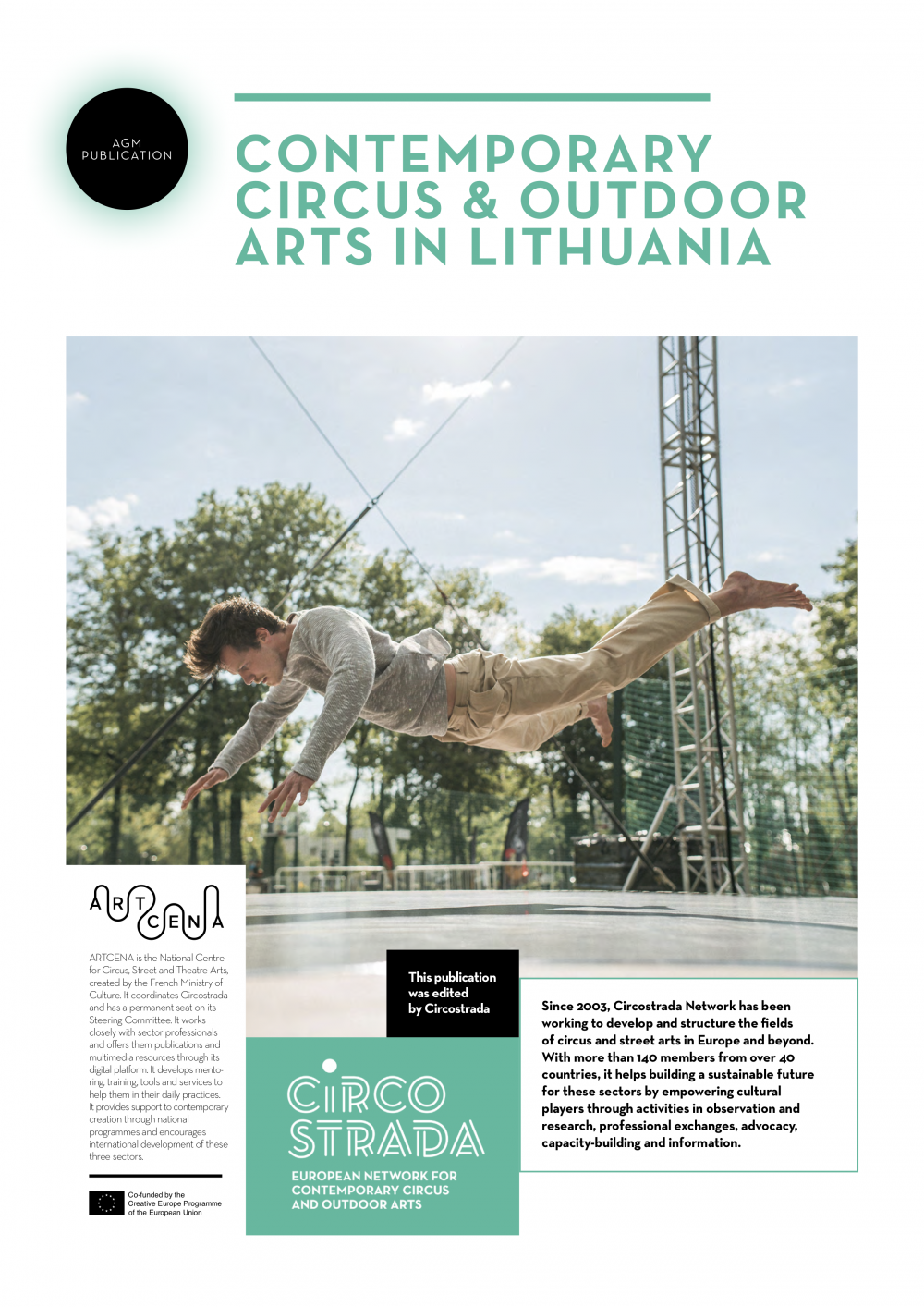 NEW RESOURCE CONNECTED TO THE ANNUAL GENERAL MEETING IN KAUNAS: READ THIS AND YOU'LL GET A COMPREHENSIVE OVERVIEW OF CONTEMPORARY CIRCUS AND OUTDOOR ARTS IN LITHUANIA
Circostrada Annual General Meeting is about to start and to get you ready for it, we've prepared a little bit of reading for you! Discover the very first publication dedicated to contemporary circus and outdoor arts in Lithuania.
Together with Teatronas, who will host the meeting in Kaunas from June 8 to 11, we have commissioned and collected in-depth articles presenting the local and regional ecosystem, run interviews with key sectoral players and artists as well as conducted a mapping of contemporary circus and outdoor arts festivals, venues, training centres and organisations covering all three Baltic countries (Lithuania, Latvia and Estonia).
Available to download in English and French.

Enjoy the reading!
more news in this category
WHO WE ARE

WHAT WE DO

THE NETWORK

Coordinator

Funders