FRESH STREET#1, September 9-10-11 2015, Barcelona/Tàrrega (Catalonia, Spain)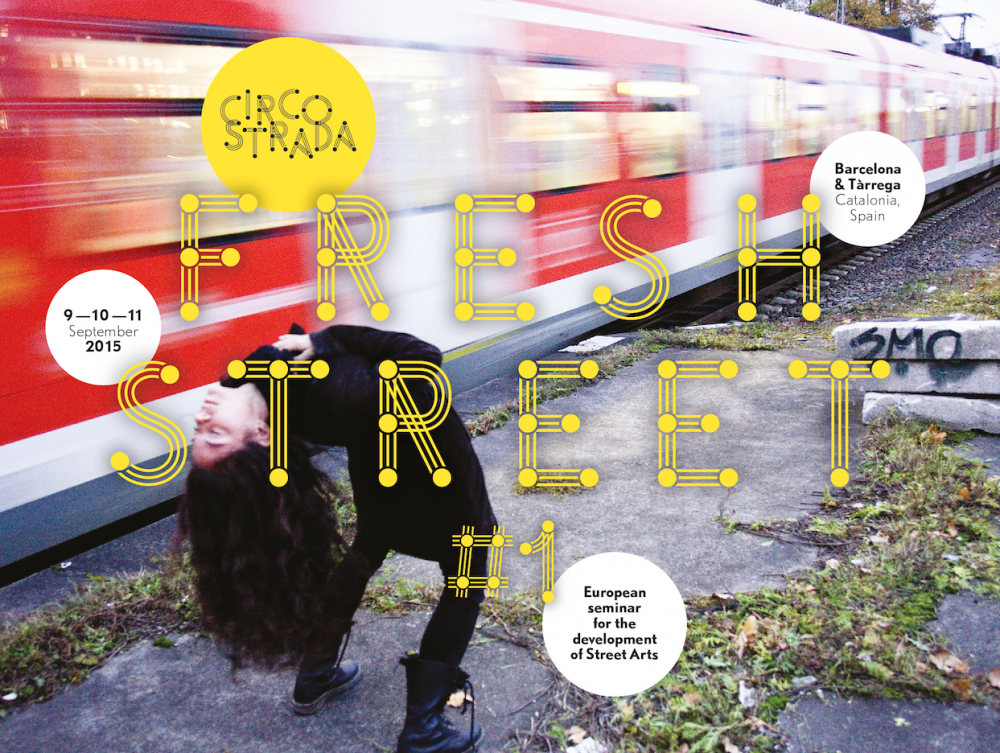 Not-to-be-missed event, FRESH STREET#1 is waiting for you from September 9 to 11 in Barcelona&Tàrrega. 
FRESH STREET#1, in a nutshell: 
250 artists, cultural operators and policy-makers from all over Europe and beyond for 3 days of exchanges
Main panels, tailor sessions and workshops to reflect on key topics for the development of our sectors and to imagine together the street arts of tomorrow
An unique chance to meet new people and make new contacts thanks to a networking session 
An artistic tailored programme to discover in Barcelona, an invitation to experiment exciting street performances invading the streets of Tàrrega in the frame of FiraTàrrega 
Find out the programme of FRESH STREET#1 and follow the event wherever you are on #FreshStreet and on Circostrada facebook page.
FRESH STREET#1 - European seminar for the development of street arts - is organised by Circostrada network in partnership with FiraTàrrega and with the support of the Ministry of Culture of the Government of Catalonia, Institut Ramon Llull, Acción Cultural Española, and the European Commission.
Learn more
more news in this category
WHO WE ARE

WHAT WE DO

THE NETWORK

Coordinator

Funders