Conference "Internationalisation of artistic projects for public space - the role of networks"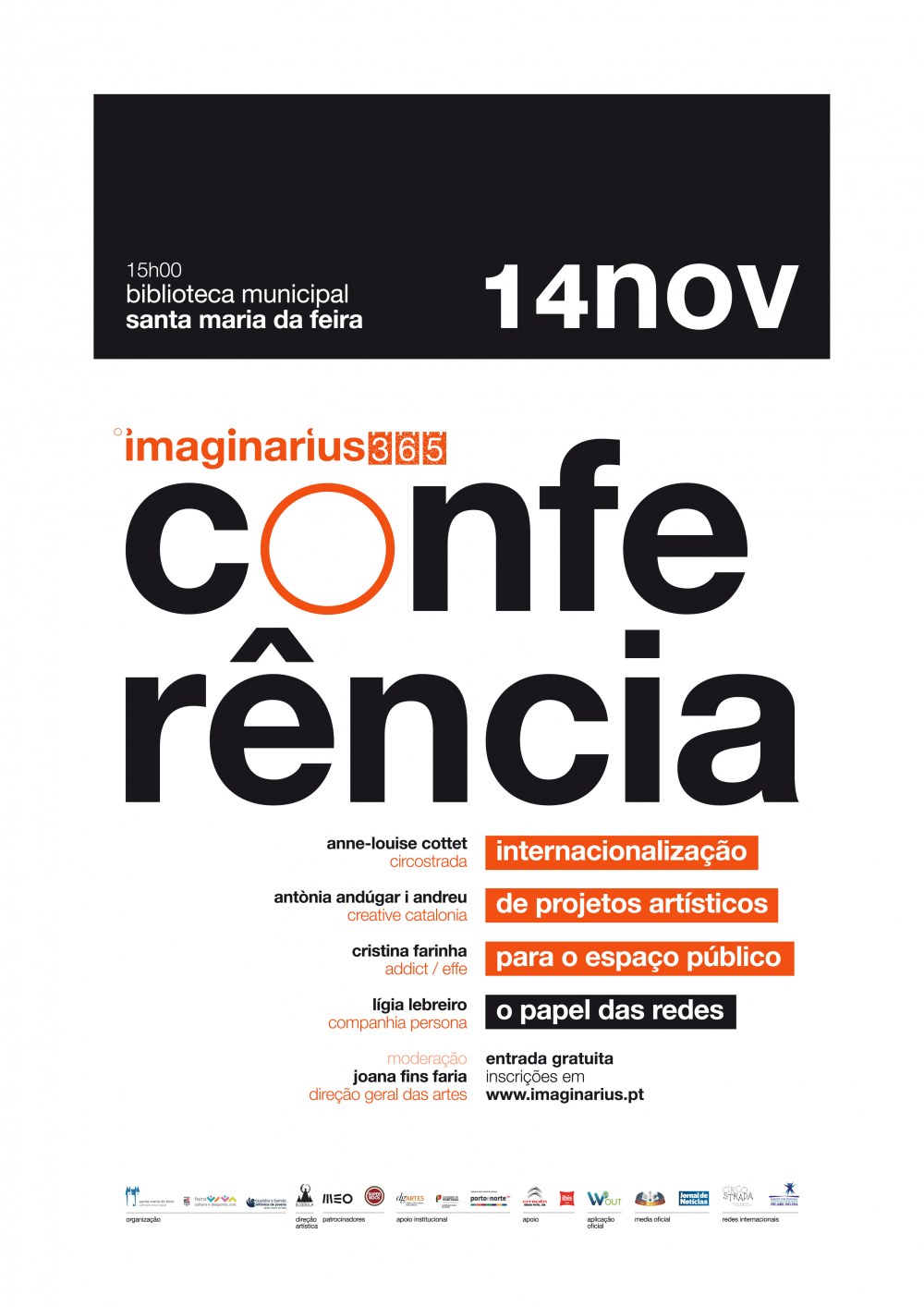 Organised by Imaginarius festival, the international conference "Internationalisation of Artistic Projects for Public Space – The Role of Networks", will take place on November 14th in Santa Maria da Feira (Portugal).
Anne-Louise Cottet, the coordinator of Circostrada (FR), Antònia Andúgar i Andreu, responsible for the Creative Catalonia platform (SP), Cristina Farinha, the Portuguese responsible for EFFE – Europe for Festivals, Festivals for Europe (PT), and Lígia Lebreiro, artistic director of the Persona company (PT) are invited to talk about their experience of international networks.
This international conference is promoted within the framework of Imaginarius 365, that aims to provide throughout the year a space for discussion. This time, the conference will focus on the role of artists and programming networks in the international diffusion of artistic projects for the public space.
Participation upon registration. 
more news in this category
WHO WE ARE

WHAT WE DO

THE NETWORK

Coordinator

Funders