MAIS IMAGINARIUS 2020 - APPLICATIONS OPEN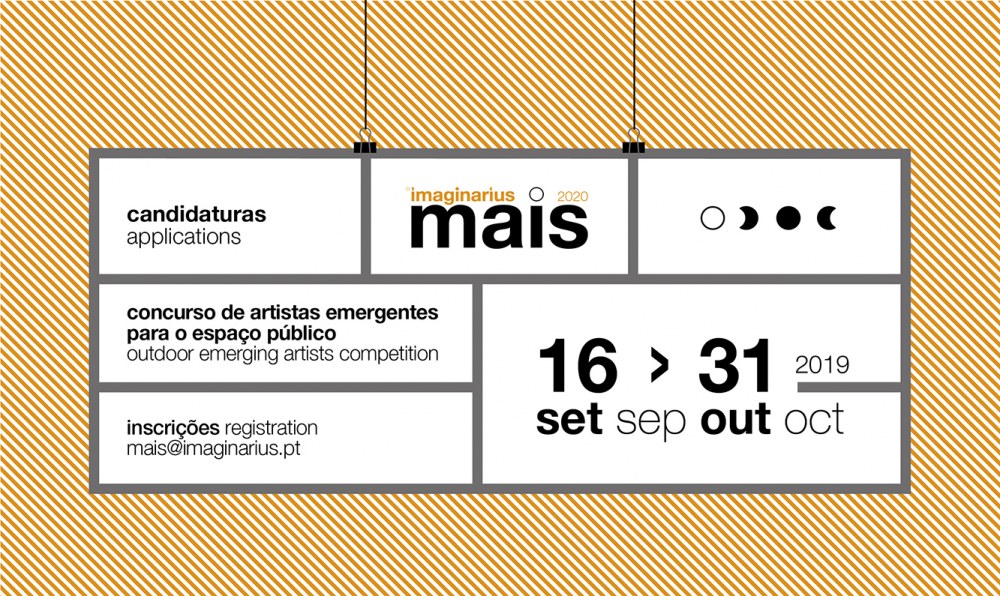 Mais Imaginarius - a space for artistic experimentation
Mais Imaginarius is a section of Imaginarius – International Street Theatre Festival of Santa Maria da Feira, which aims to give space to emerging artists who want to show their work through a competition of artistic creations directed to public space. This section challenges artists to submit proposals that address public space in its most diverse perceptions, testing formats and models, towards the construction of new artistic identities, in a dialogue between contemporary artistic creation and cultural and natural heritage.
The Mais Imaginarius section is a space for artistic experimentation in public space, allowing the participation of various artistic languages, within the official programme of the 20th Edition of the Festival, which will take place from 28 to 31 May 2020, with Myth(s) as its theme.
Applications must be submitted between 16th September 2019 and 31st October 2019 to the e-mail programacao@imaginarius.pt.
more news in this category
WHO WE ARE

WHAT WE DO

THE NETWORK

Coordinator

Funders