Infographics on Finnish circus is now available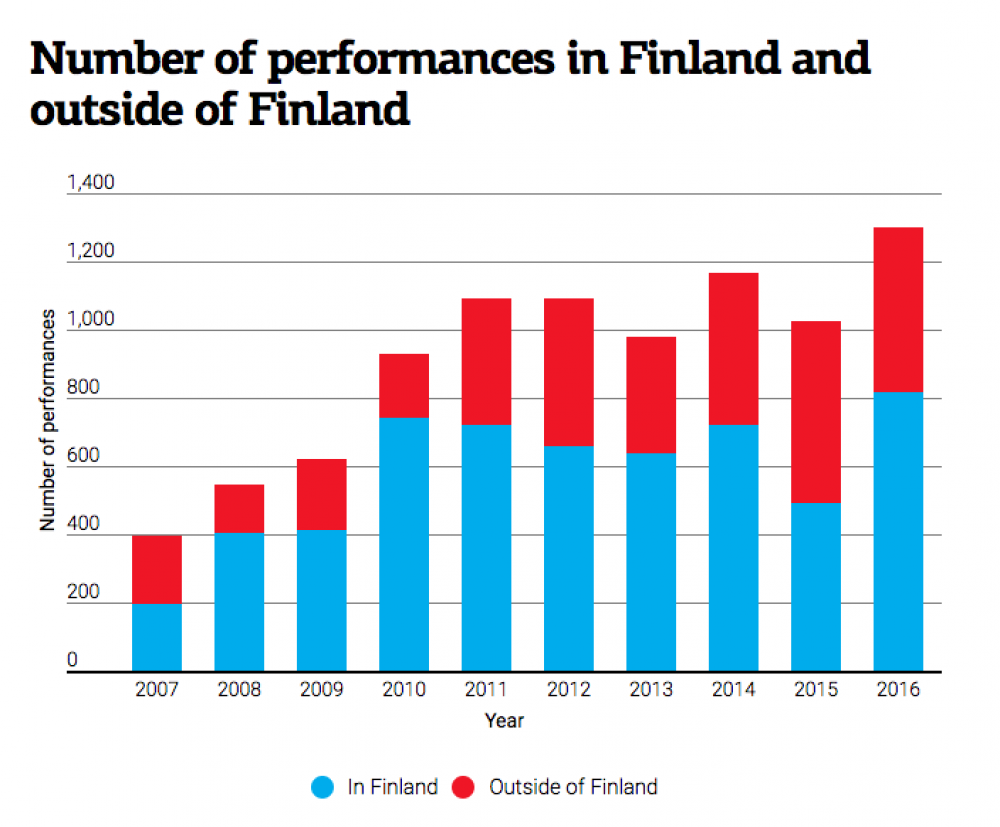 CircusInfo Finland compiles annual statistics related to the activity in the Finnish circus field.
The data collected is now published in a form of infographs available on the website of CircusInfo Finland, which show:
how the number of performances and spectators has developed since 2007.
how the state support for circus arts has grown over the years.
the geographical spread of Finnish circus companies' performing activities.
To view the infographs, please open the statistics page from the link beneath and choose GRAPHS.
more news in this category
WHO WE ARE

WHAT WE DO

THE NETWORK

Coordinator

Funders