FRESH CIRCUS#5: REGISTRATION IS OPEN!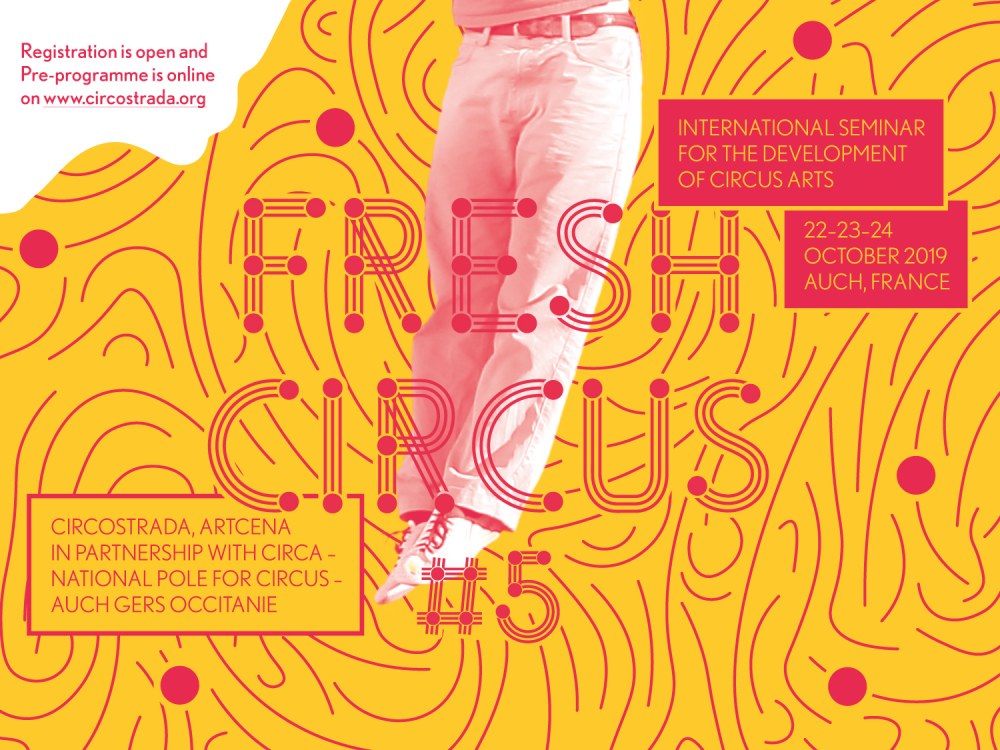 Category
Keywords
Let's meet!, Seminars & Workshops
FRESH CIRCUS#5: ready, set, go!
REGISTRATION TO FRESH CIRCUS#5 – International Seminar for the Development of Circus Arts – IS OPEN and the PRE-PROGRAMME IS ONLINE, along with practical information and accommodation recommendations!  
Co-organised by Circostrada, ARTCENA and CIRCa – National Pole for Circus, the 5th edition, themed "Circus is everywhere!" will take place in Auch (France) from 22 to 24 October 2019, in the frame of the Festival for Contemporary Circus. 
This is the not-to-be-missed event for the circus sector and this new edition is going to blow your mind in many ways! FRESH CIRCUS#5 will feature rich and diverse contents, a great artistic programme, some informal times to network with circus professionals, project presentations, case studies with presenters and artists coming from all around the globe, and many more surprises!
Don't wait any longer, REGISTER and spread the word around you!
Registration deadline: September 25, 2019 (within the number of places available) 
more news in this category
WHO WE ARE

WHAT WE DO

THE NETWORK

Coordinator

Funders