EXplore 2017 | ISACS Annual Public Seminar on Street Arts, Circus & Spectacle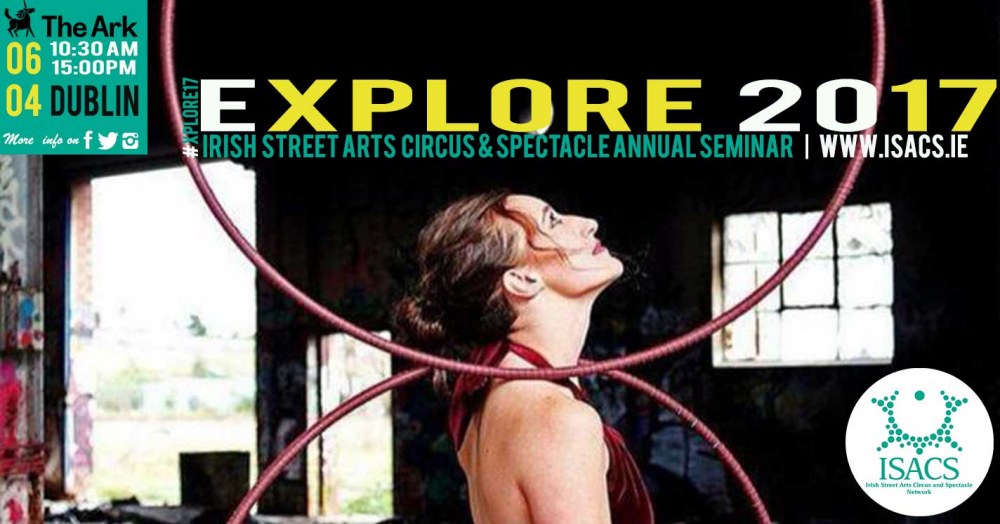 EXPLORE 2017 to bring the best of inspirational speakers in the street arts, circus and spectacle network to Dublin (Ireland)
Don't miss the chance to embark on a full day's journey with open discussions and presentations, featuring speakers and artists discussing this exciting sector. Join the ISACS Network at EXplore 2017 in The Ark, Temple Bar, on Thursday 6th of April from 10.30am until 3pm. 
This is a FREE event and registered attendees will receive a complimentary light lunch from ISACS.
The event will be followed by ISACS AGM from 15:15-4pm. 
Register now
View Full programme
Facebook event: EXplore 2017 | Free Seminar on Street Arts, Circus & Spectacle / #Xplore17
more news in this category
WHO WE ARE

WHAT WE DO

THE NETWORK

Coordinator

Funders