Primary tabs
CIRCOSTRADA 2017-2021: VISUAL NARRATIVE OF A BOOMING NETWORK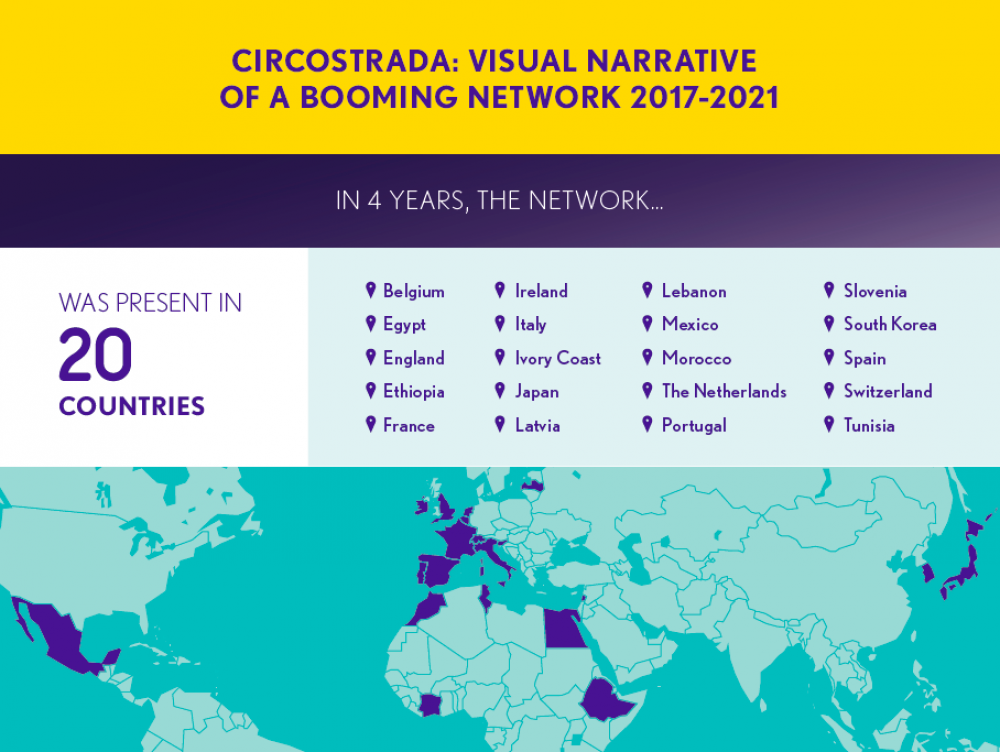 CIRCOSTRADA 2017-2021: THROWBACK TO THE PAST FOUR YEARS!
A lot has happened in the past four years and we thought it was the proper time to pause, rewind the network's tape and take stock before embarking on a new adventure! 
What has Circostrada achieved over the past four years?
Where did the network operate? What types of events did it organise? How many members joined in?
What kind of resources did the network produce? How many people were reached? 
What about today?
As a living and constantly evolving entity, Circostrada has grown to become a major reference for circus and street arts workers in Europe but also around the globe. 
You will find some answers to the above questions by peeking at our brand new infographics, the figures speak for themselves! 
more news in this category
WHO WE ARE

WHAT WE DO

THE NETWORK

Coordinator

Funders