Last days to apply to MAIS IMAGINARIUS 2018!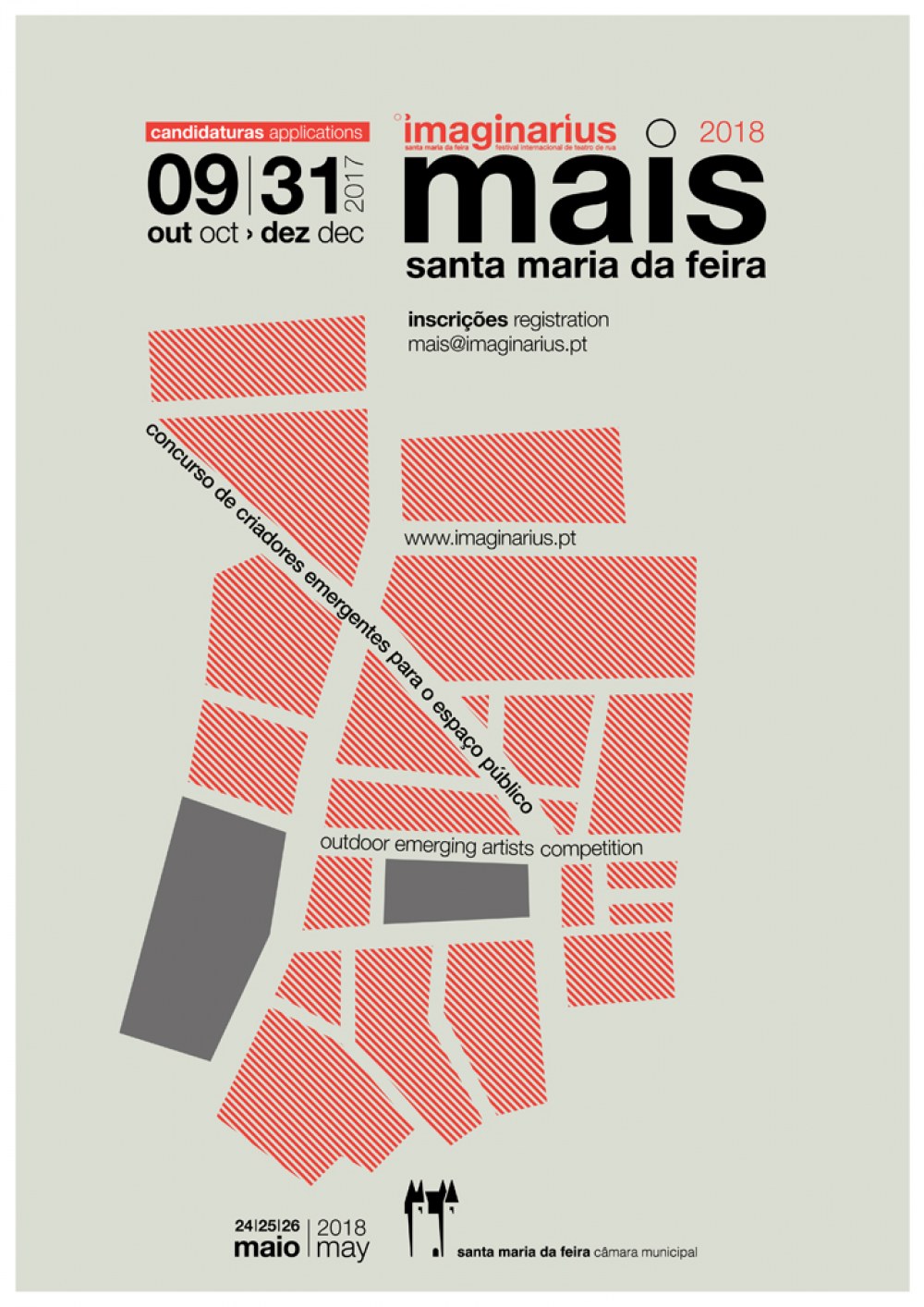 Hurry up...only a few days left to apply!
In 2018, Imaginarius – International Street Theater Festival of Santa Maria da Feira gives space to the creativity of emerging artists from all over the world, through the competition of artistic creations for the public space – Mais Imaginarius.
Mais Imaginarius is a section of the Imaginarius festival, which challenges national and international artists to present proposals approaching the public space in its most diverse perceptions, testing formats and models, towards the construction of new artistic identities.
Applications are open until December 31, 2017. Don't miss out on this opportunity!
more news in this category
WHO WE ARE

WHAT WE DO

THE NETWORK

Coordinator

Funders