Primary tabs
WELCOME TO OUR NEW MEMBERS!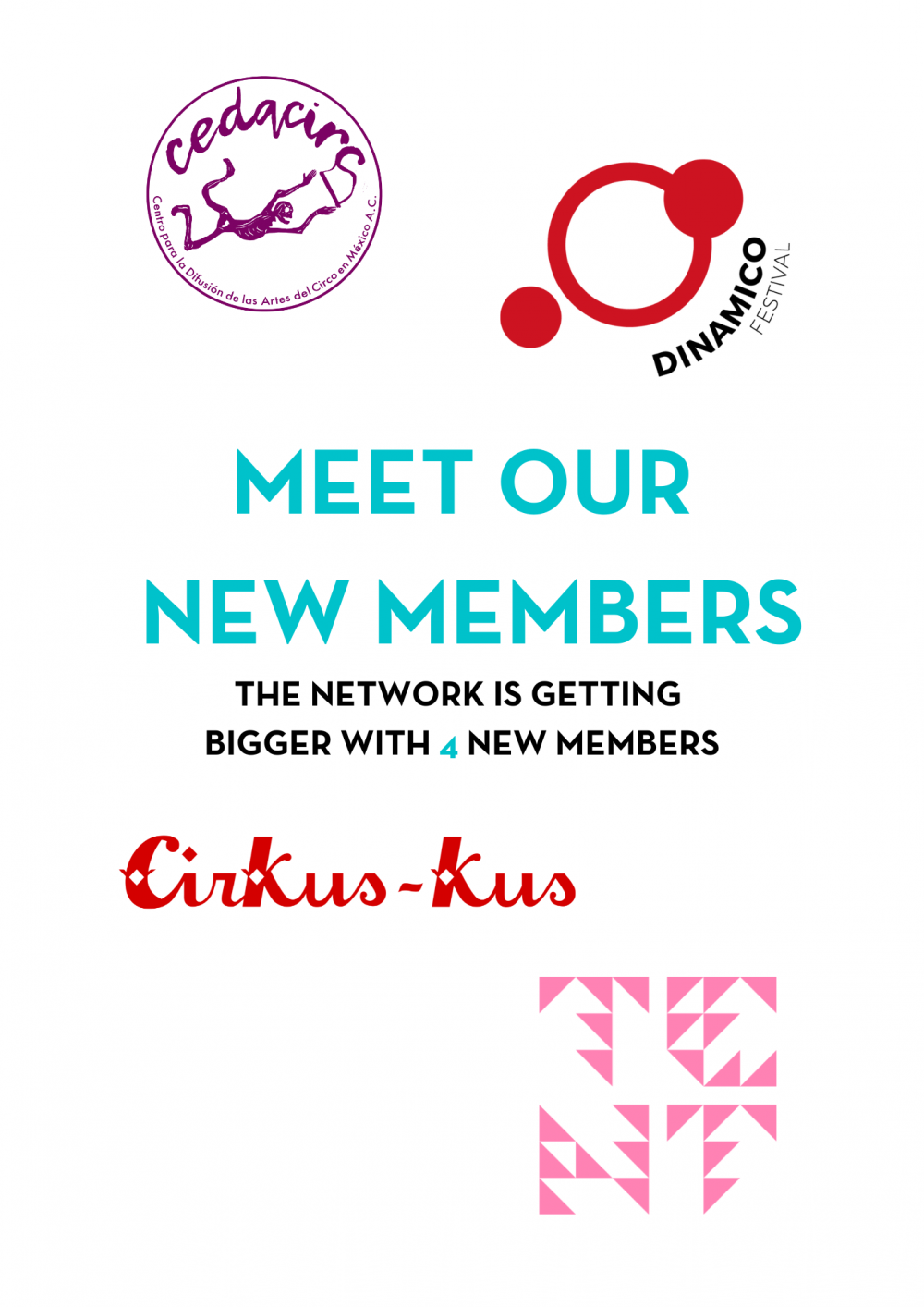 We are happy to inform you we have four new members who have joined the network. Give them a warm welcome! Here is a small introduction of who they are, where they're based, what is their main focus and most importantly how to start getting in contact with them! 
Congratulations to them and welcome to the Circostrada sphere!
DINAMICO FESTIVAL
Dinamico Festival was created to bring contemporary circus culture to Italy, and to Reggio Emilia in particular. The festival, born in 2010, has evolved over time, becoming a very popular event in just a few years: organised in the city's parks, it brings artists and companies from all over Europe to Reggio Emilia. It has always had a very precise philosophy that links artistic offerings to a proposal of convivial and aggregation moments, linked to the world of local food and wine, in particular from biodynamic cultivation.
Focus: Multidisciplinary
City and Country: Reggio Emilia, Italy.
Contact person: Matteo Giovanardi, Project Manager
➡ https://www.dinamicofestival.it/
CEDACIRC
The Center for the Diffusion of circus arts in México (CEDACIRC) is a non-profit association founded in Mexico in 2014 with the firm objective of creating strategies for the promotion, dissemination, and development of the professionalisation of the circus and outdoor arts.
In partnership with Periplo and Cartografía de circo, this collaborative union offers a space for production, presentation, mentoring, and residencies to national and international companies.
Focus: Circus and outdoor arts
City and Country:  Guadalajara, México
Contact person: Julia Sánchez Aja, Creative director
CIRKUSKUS
CirKusKus is the first school of contemporary circus in Slovakia. CirKusKus aspires to spread the emerging art of contemporary circus in Slovakia by showcasing the artform in the variety of styles new circus has to offer, recognising and helping new talents grow and making the benefits of practising circus disciplines known and accessible to the people in Slovakia.
Focus: Contemporary circus
City and Country:  Bratislava, Slovakia
Contact person: Suzanne Verschueren, Project manager
TENT
TENT is the house for contemporary circus from Dutch origin with boundless ambitions, by and for circus makers with a heart for the profession. Since their foundation in 2010, they support makers in different stages of their artistic development and creative process by offering different trajectories, ranging from an act on our open stage to a four-year trajectory as house maker. With this, they invest in a high quality and diverse supply of circus in the Netherlands. In this house, they investigate and push back the boundaries between circus and other art disciplines, stimulating collaborations in this field. They make encounters possible between artists, and between the artist and the audience.
Focus: Circus, Theatre
City and Country: Amsterdam, The Netherlands
Contact person: Ruth Verraes, Head of communication
more news in this category
WHO WE ARE

WHAT WE DO

THE NETWORK

Coordinator

Funders