Vaudeville Rendez-Vous International Festival'19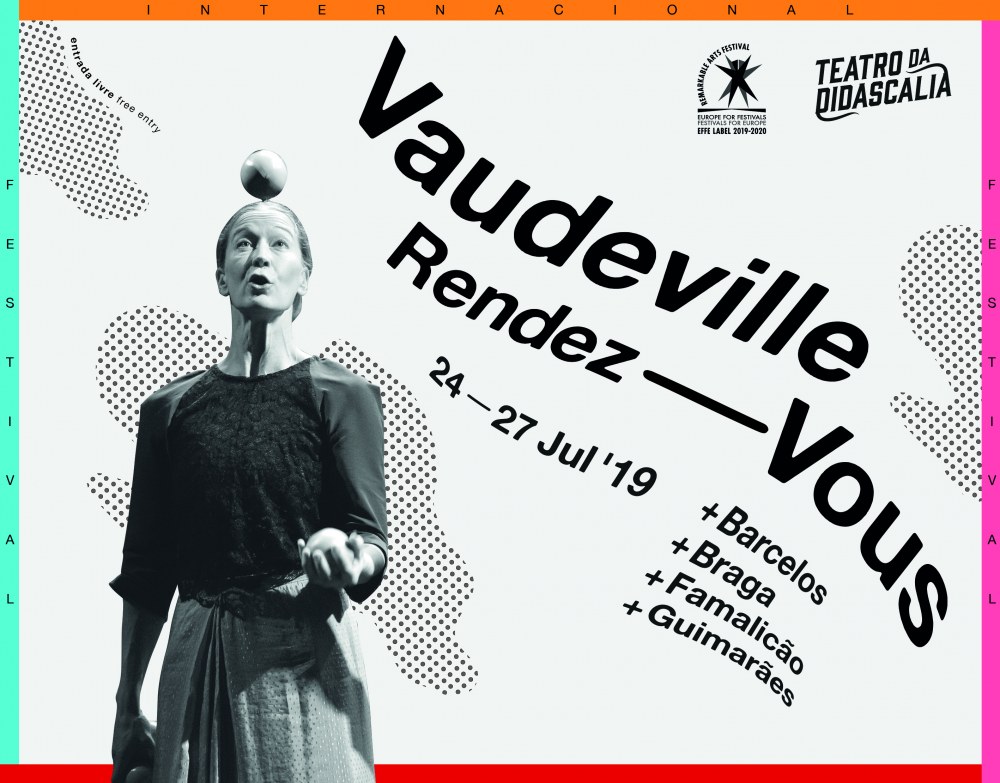 For the sixth edition, the Vaudeville Rendez-Vous International Festival transforms a triangle into a quadrilateral. It is not illusionism nor a trick of juggling. It is the result of a deep work that the Teatro da Didascália has developed over the last years with the cities of Braga, Famalicão and Guimarães, which now joins the city of Barcelos, putting this great urban network of the region of Minho, in Portugal, to think of together in the contemporary circus.
Over four days of intense programming simultaneously in the four cities, there will be plenty to see, hear and experience in more than 40 public activities – 28 performances of the 13 programmed shows, including 3 world premieres and 6 national premieres. 
more news in this category
WHO WE ARE

WHAT WE DO

THE NETWORK

Coordinator

Funders