Vaudeville Rendez-Vous International Festival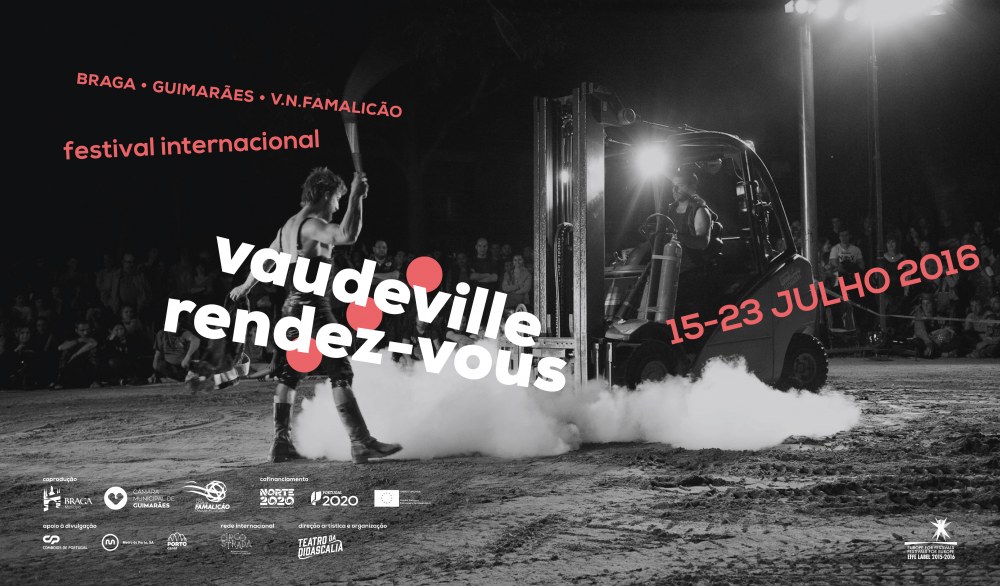 The 3rd edition of the Vaudeville Rendez-Vous International Festival presents this year with redoubled force, we can even say triplicated. The number 3 wins a special importance in this 3rd edition of the festival. The number 3, famous for its symbolic character of unity and balance, also symbolizes here the joint effort and strategy of the three cities that host and coproduce along with the Teatro da Didascália this 3rd edition: Braga, Guimarães, Vila Nova de Famalicão (Portugal).
This joint campaign is a reflection of a strong cultural commitment, in a concerned territory that wants to add to their vast historical and cultural heritage a programming thought for the public space, able to differentiate itself for its specificity and artistic quality, following what is the emergence of a new and increasingly vibrant and promising national production in the field of street arts and contemporary circus.
more news in this category
WHO WE ARE

WHAT WE DO

THE NETWORK

Coordinator

Funders