SAVE THE DATES FOR LA STRADA WINTER 2019!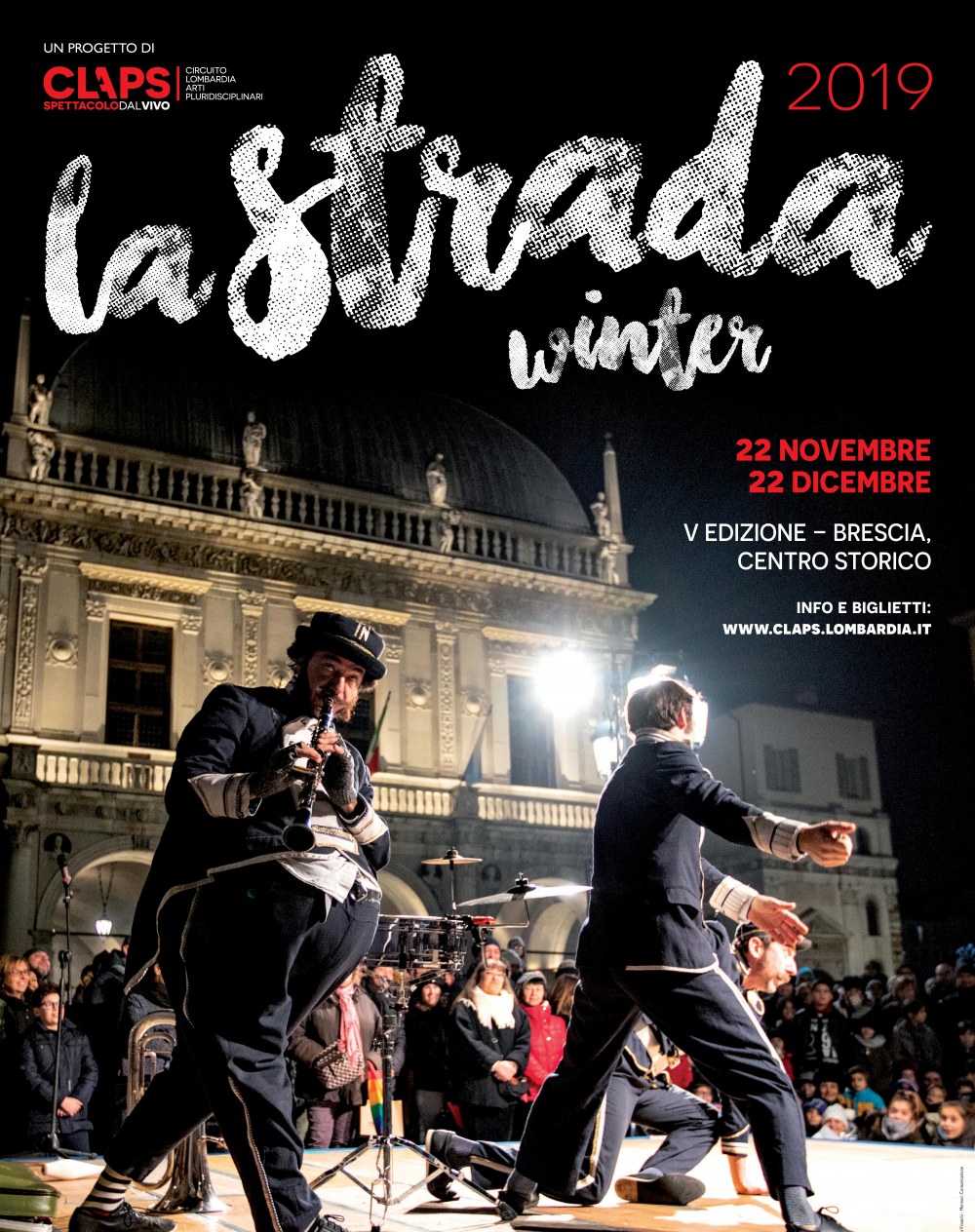 La Strada Winter is the winter edition of the festival taking place every June in Brescia (Italy). It is organised by C.L.A.P.Spettacolodalvivo in cooperation with the Municipality of Brescia and it involves a month of shows, performances events focusing on contemporary circus, dance, theatre and music.
This year's edition is scheduled from 22 November to 22 December 2019.
On the agenda:
10 performances
1 photo exhibition
More than 20 artists on stage, coming from 4 different countries
Magic, clowning, acrobatics, juggling, comic moments are ready to be spread in the historic centre of the city, for tout public!
more news in this category
WHO WE ARE

WHAT WE DO

THE NETWORK

Coordinator

Funders