Primary tabs
Let's meet in Alès for our next General Meeting!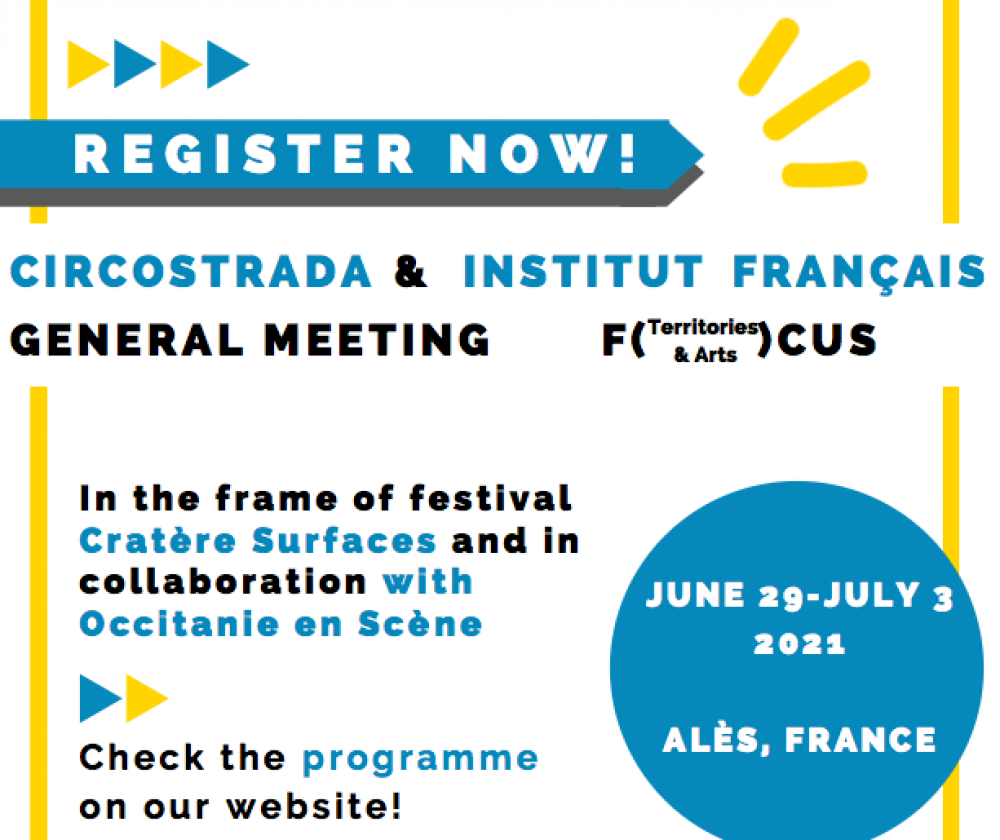 We are more than happy to inform you that registration to our next General Meeting is open!
The next General Meeting of Circostrada Network will take place from June 29th to July 3rd 2021 in Alès (France), in partnership with Le Cratère - National stage of Alès (France), the Institut français and Occitanie en scène. It will take place in the frame of the Focus Territories and Arts of the Institut français and of the 22nd edition of Cratère Surfaces - Alès International Outdoor Festival.
This key moment of exchange and physical encounter will be the opportunity to reflect on our relationship to territories, to share experiences, inspiring projects - be they artistic, citizen or political - in connection to the making of urban spaces with a view to revisiting our means to grasp and interact with these common spaces. 
 The programme of the General Meeting is available HERE.
 Check out the artistic programme of Cratère Surface HERE. 
Register HERE
Registration will close on June 15th. 
We look forward to welcoming you in Alès!
more news in this category
WHO WE ARE

WHAT WE DO

THE NETWORK

Coordinator

Funders