LEME - MORE THAN A FESTIVAL, A NEW LIFE FOR THE PORTUGUESE CONTEMPORARY CIRCUS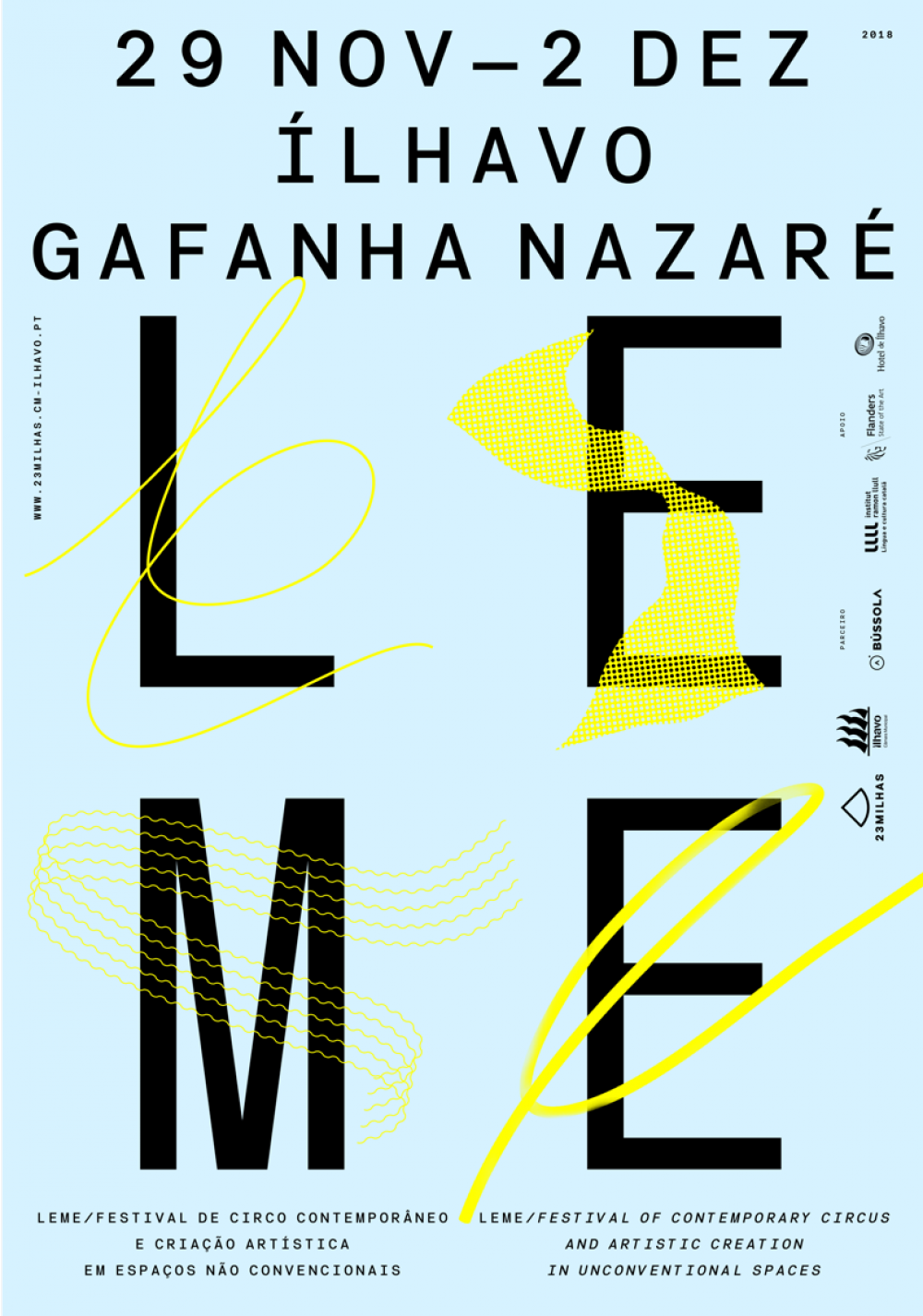 Mark your calendar for LEME: NOV 29 - DEC 2 2018!
Six international shows for Portuguese premiere, a new creation and many moments to think together and discuss in depth, the contemporary circus in Portugal: that is the proposal of 23 Milhas, cultural project of the Municipality of Ílhavo, and Bússola, in the first edition of LEME, a contemporary circus festival in unconventional spaces, in Ílhavo.
The Ílhavo's territory and its natural, historical and cultural dynamics are at the basis of the creation of the identity of LEME, which takes place during four days, from November 29 to December 2, and which not only presents differentiated creative approaches, as it challenges creation, experimentation and critical thinking.
The festival brings together artists, professionals, trainers, students and enthusiasts from the area to talk about the contemporary circus, participate in the different training sessions or watch itinerant shows in various places of the city.
more news in this category
WHO WE ARE

WHAT WE DO

THE NETWORK

Coordinator

Funders