LEME: matter is the motto for the second edition of the contemporary circus festival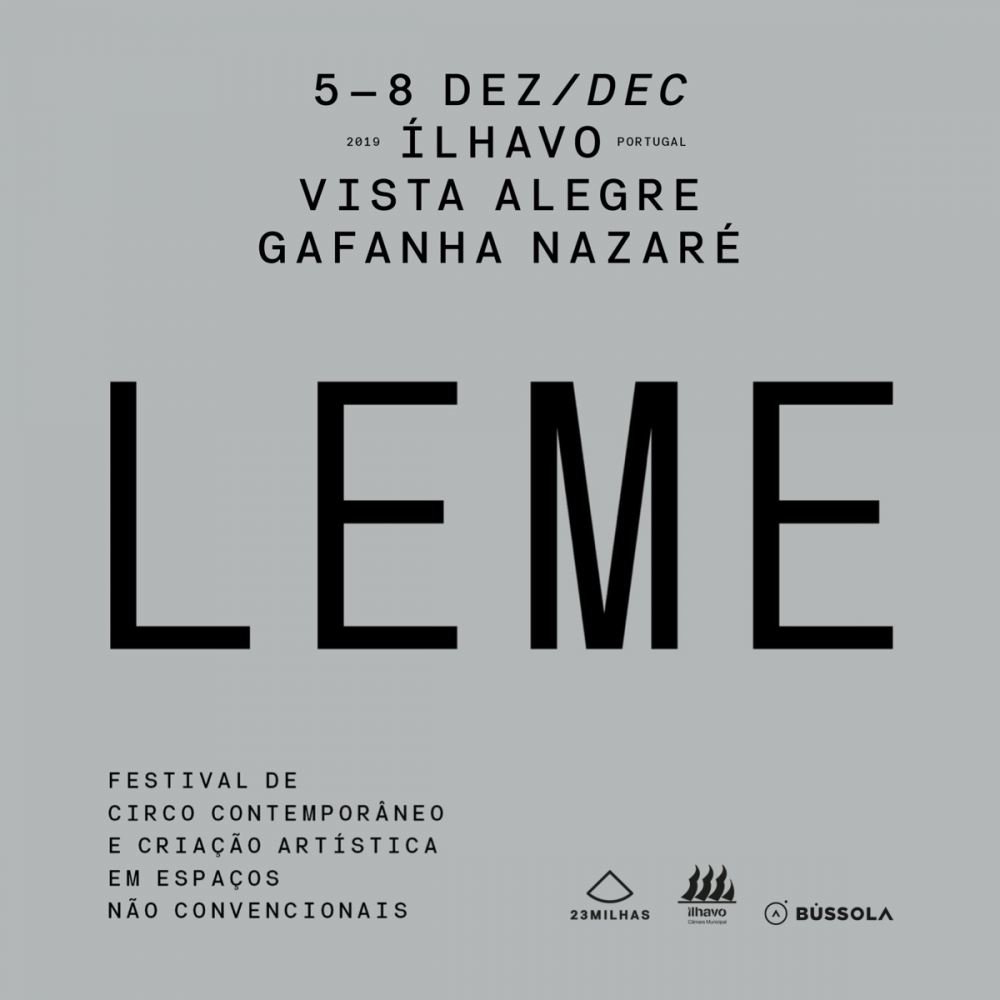 LEME
LEME: matter is the motto for the second edition of the contemporary circus festival
Material usage possibilities are infinite, especially when we consider that matter represents all that is real. Contemporary circus, on the other hand, also challenges what seems humanly intangible. This is (not only) why this second edition is, in every way, a call down to earth. From December 5th to December 8th, Ílhavo (Portugal).
This edition kicks off with the idea of ​​matter opening new paths and creating new languages ​​for the circus, with artists from 7 countries and a special focus on South Korea. LEME keeps its creation focus through the support of the Portuguese creator Daniel Seabra. [HOSE] is an aerial acrobatic performance that uses various types of hoses, making them not only scenery but also part of the performance. LEME continues to emphasize the reflection challenge about the contemporary circus, dedicating one of its days to the CIRCUS FORUM.
LEME is organized by 23 Milhas, llhavo Municipality and Bússola.
more news in this category
WHO WE ARE

WHAT WE DO

THE NETWORK

Coordinator

Funders