LEME - CIRCUS FORUM 2019 - REGISTER NOW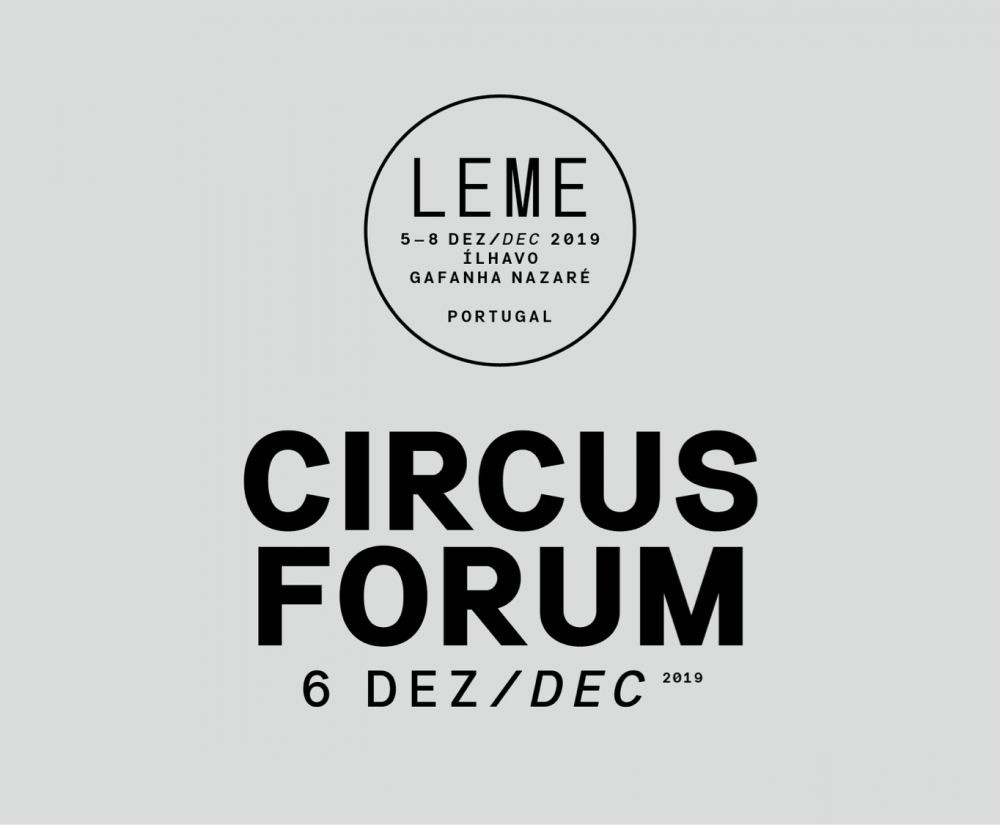 LEME - CIRCUS FORUM
LEME festival presents in 2019 a new professional meeting in the frame of the circus festival. CIRCUS FORUM is a space of sharing, reflection and debate. A full day to think about the contemporary circus and future challenges. You will be able to experience a diverse pool of activities and themes: examples from South Korea, the challenges of international touring, a debate between emerging creators in European context today and a conversation about the state of the contemporary circus in Portugal.
Registration is now open!
The full programme of the festival [5-8 DEC 2019] will be announced during September, including Hors Surface [FR], White Cube Project [KR], Animal Religion [ES], MOMGGOL [KR], Cía Manolo Alcántara [ES], Daniel Seabra [PT], Dikothomia Cia [ES], Léa Legrand [FR], Aisling Ní Cheallaigh and Ronan Brady [IE] and Teatro da Didascália [PT].
more news in this category
WHO WE ARE

WHAT WE DO

THE NETWORK

Coordinator

Funders