ISACS EXplore seminar and AGM in April 2018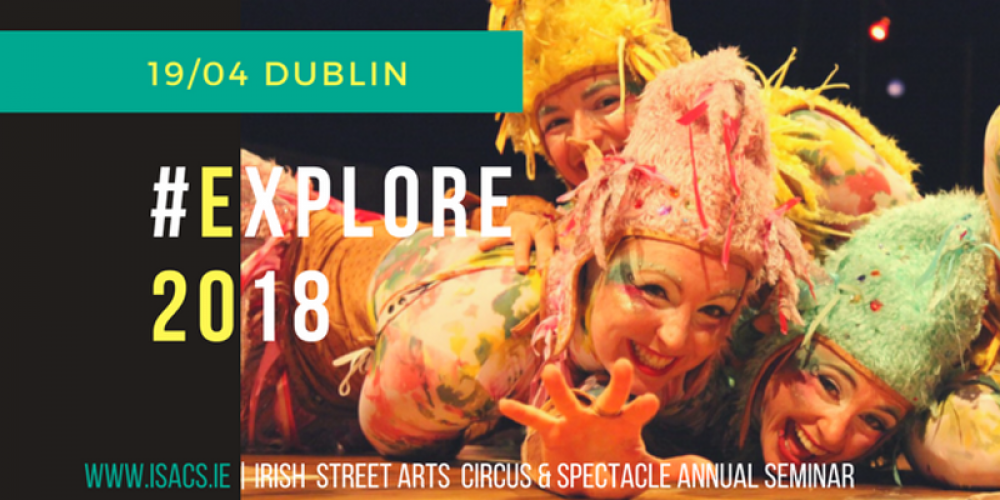 EXplore Irish Street Arts, Circus and Spectacle Annual Seminar and AGM 2018
Category
Keywords
Let's meet!, Seminars & Workshops
The spotlight is on ISACS this month!
ISACS annual seminar EXplore and AGM will take place on Thursday 19th of April in the Ark, Dublin.
What's on the agenda? A full day of exploration into the art forms of Street Arts, Circus and Spectacle with open discussions and presentations from artists and professionals of the sector.
Among the headliners:
Jo Mangan, Carlow Arts Festival and Performance Corporation Director
Stéphane Segreto Aguilar – Circostrada Network Coordinator / Head of Development at ARTCENA
​Nel Murray, Abbey Theatre Director & the ISACS Artists and Team
EXplore will be followed by the ISACS Annual General Meeting and Board Election (open to members only).
Join them for this great occasion to meet fellow peers and discuss the future of Circus and Street Arts in Ireland!
more news in this category
WHO WE ARE

WHAT WE DO

THE NETWORK

Coordinator

Funders