FRESH STREET#2 • International Seminar for the Development of Street Arts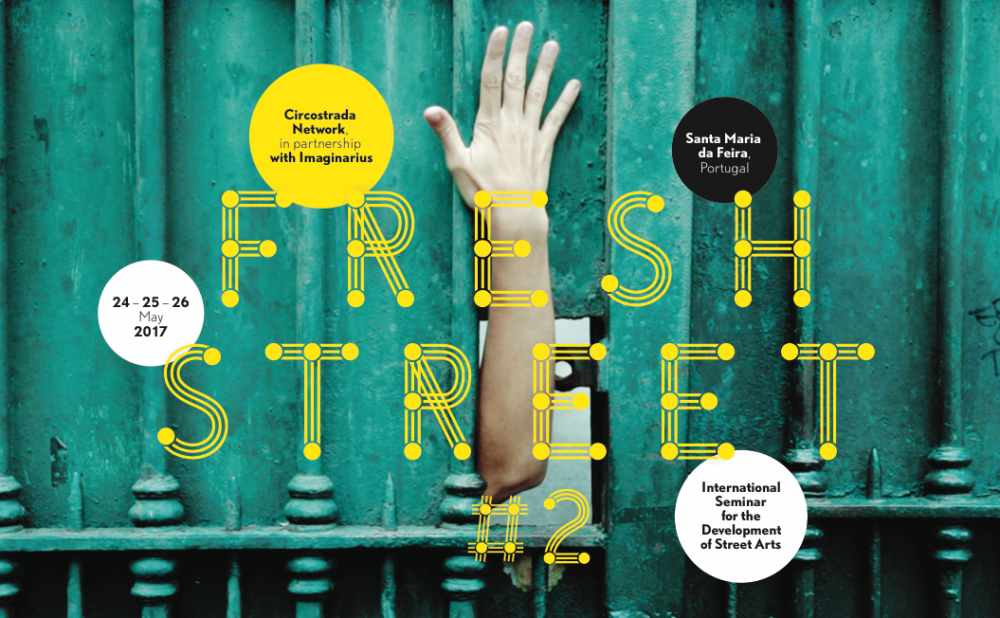 Circostrada Network, in partnership with Imaginarius - International Street Theatre Festival, organizes the second edition of FRESH STREET from 24th to 26th May 2017, in Santa Maria da Feira (Portugal).
After the first edition in 2015 in Barcelona & Tàrrega, which gathered more than 300 professionals from 30 countries, FRESH STREET#2 is back to open new perspectives, establish new contacts and celebrate street arts!
The program of FRESH STREET#2 includes plenary sessions to be inspired, overview sessions to reflect on the current state of street arts in specific regions of the world as well as tailor sessions to dwell deeper into key thematic topics for today's artistic creation in the public space.
Highlight Topics
Street arts as transformation for our territories
The role of citizenship in today's outdoor arts creation
Good practices in public policies for public space
Copyright and street arts
Safety plans in street arts
New models for support the artistic creation in public space
Participation programs and international mobility
FRESH STREET#2 also represents a real opportunity to meet the local scene and see performances, connect with Portuguese street arts players and give a glimpse into an emerging scene in the European panorama!
Pre-programme and online registration will open soon on Circostrada website…
Stay tuned!
more news in this category
WHO WE ARE

WHAT WE DO

THE NETWORK

Coordinator

Funders