Primary tabs
FRESH 2023 ONLINE INFO SESSION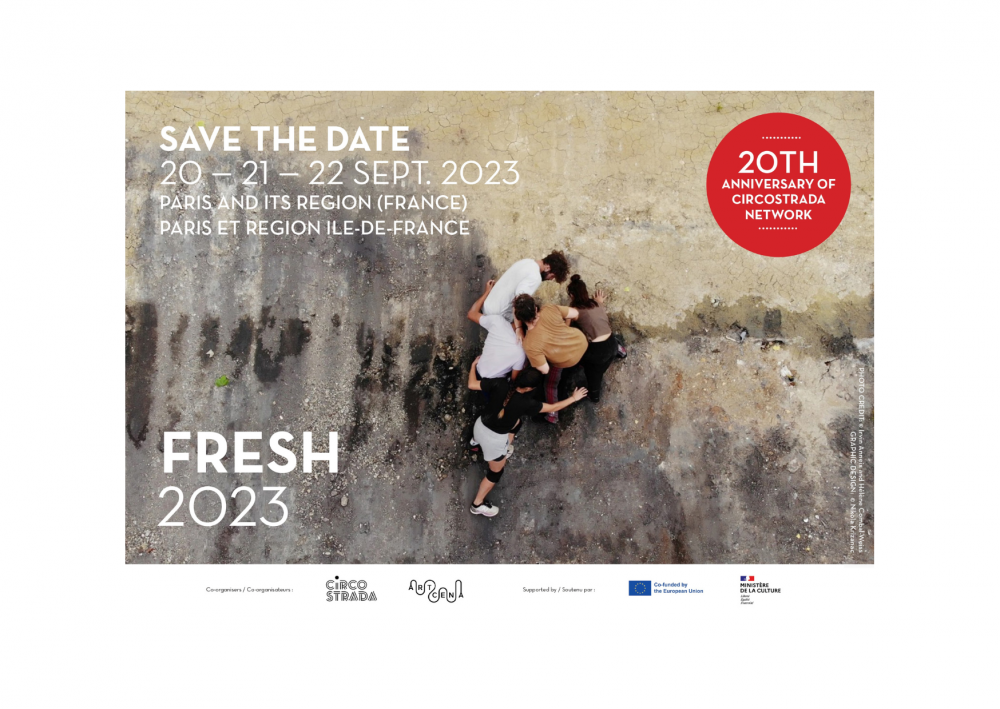 ONLINE PRESENTATION OF THE FRESH 2023 EVENT ON FRIDAY 28TH OF APRIL AT 3PM CET!
The FRESH 2023 event will also be an opportunity to celebrate the 20th anniversary of the Circostrada network, which has been promoting the development, strengthening and recognition of these sectors on a European and international scale since 2003, and which currently brings together over 150 members in 45 countries.
The online exchange, moderated by Stéphane Segreto-Aguilar, coordinator of the Circostrada network and head of international development at ARTCENA, will first review the issues at stake in the programme, its partners and the registration calendar.
Click here for the Zoom link of the English presentation.
Check here to check your time zone.
A presentation in French will also be held at 11am CET.
Click here for the Zoom link of the French presentation.
more news in this category
WHO WE ARE

WHAT WE DO

THE NETWORK

Coordinator

Funders