public
visible
Presentation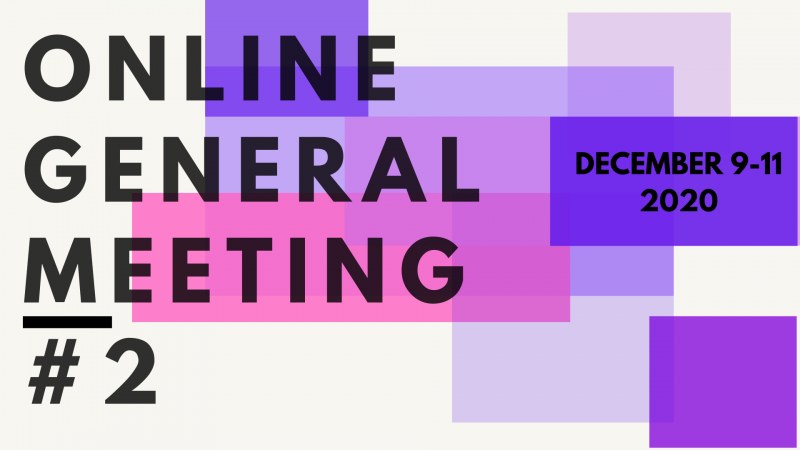 The second Network's online General Meeting will take place digitally from December 9th to 11th, 2020. 

A GENERAL MEETING AT A GLANCE 
General Meetings can be regarded as the foundations of the network, in the sense that they are an ideal opportunity for network's members to meet, exchange, get to know each other better, discover an artistic landscape, explore topics relevant to their daily work-life, learn about network's activities, experience what it actually means being a member... and so much more! These meetings take place twice a year and are hosted and co-organised by a Circostrada member in the frame of a festival or an artistic event.
Due to the current health crisis situation, this session will however be held online, with just as much pleasure!

YOUR PARTICIPATION MATTERS!

Because we are all busy bees constantly chasing after time, we sometimes need to be provided with an excuse to pause, think, and remind ourselves why we joined the network in the first place.
General Meetings create this opportunity and propose the necessary space to raise the head and meet fellow colleagues who share a similar daily life, face similar issues, challenges, experiences and who might just give you the inspiration and brilliant idea you were so eagerly looking for.
This is the very essence of the network and regardless of the reason that drove you to it, you are in it! So, make the most of it and attend our next online General meeting! 
public
visible
Objectives
DEVELOP SKILLS AND KNOWLEDGE
To inspire and provide empowering material
To give concrete tools and best practices
To share and improve knowledge between peers
GET INVOLVED IN THE NETWORK
To develop the activities of the network
To report on network's past, current and future activities
To discuss, reflect and design the network's strategy
EXPAND YOUR NETWORK
To meet fellow members
To learn about current and future activities & projects of the members
To build new projects and partnerships
BROADEN YOUR ARTISTIC PANORAMA
To explore new trends and aesthetics 
To know more about current artistic projects  
In order to access this section, you must enter the password that has been sent to you per email.
WHO WE ARE

WHAT WE DO

THE NETWORK

Coordinator

Funders