public
visible
Presentation
The network is organising an international field trip to Montréal and Quebec (Canada) for its members* from July 7th to 14th 2022. Co-organised with TOHU in the frame of the MICC - International Market of Contemporary Circus - and the festival Montréal Complètement Cirque (July 7th-17th), which will celebrate its 12th edition, this trip is meant to connect with the Canadian contemporary circus and outdoor arts scenes through key visits and meetings, with an optional pre-trip to New York to see venues and meet programmers and artists. 
More info coming soon!
* This activity is open to Circostrada members only (upon prior registration)
public
visible
MICC pre-programme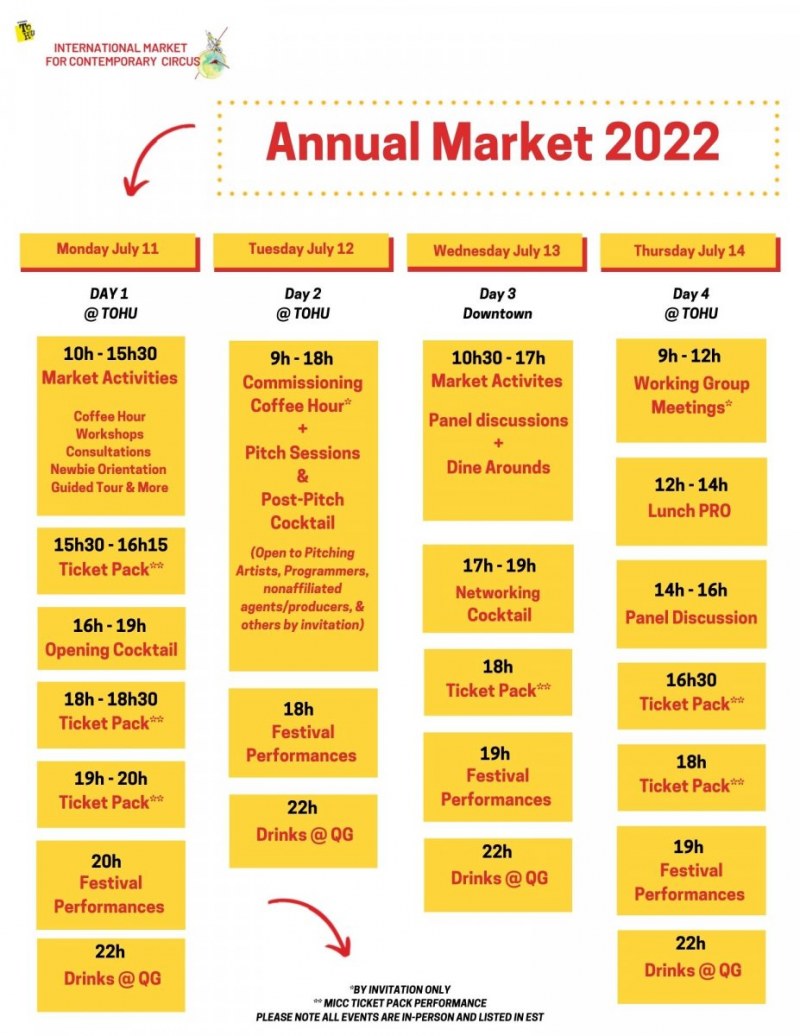 In order to access this section, you must enter the password that has been sent to you per email.