Bounce - professional development programme
public
visible
WHAT IS BOUNCE
Glossary
Facilitator: someone who takes part in a professional development programme in order to facilitate the creative, business and relational evolution of another person. 
Participant: someone who takes part in a professional development programme in order to develop his/her creative, business and relational practices. 
Performing arts workers: any skilled person who works in the performing arts field (artist, artistic programmer, presenter, director, producers, etc.).

WHAT IS IT?
Bounce is a mentoring programme dedicated to providing tools, connections, knowledge and resources to the next generation of contemporary circus and outdoor arts workers. It proposes skills for future steps, giving a space for participants to explore creative, relational, and economic potential in an international context and deepen their reflection on their working environment through the prism of Circostrada's annual red threads. 

TWO SIMULTANEOUS ACTIONS
An individual 16-hour tailor-made programme with a facilitator who will help structure the participants' individual career plans;
A collective reflection on the transformation of the participants' work and professional environment guided by experts and connected to Circostrada's annual red thread  "Living body/ies". Participants will reflect on this topic with researchers, thinkers, and workers from the ecological field, encouraging the opening of their own professional practice to sustainability and ecology. 

OVERALL OBJECTIVES
To encourage mutual transmission between more junior and more senior contemporary circus and outdoor arts workers; 
To help tomorrow's contemporary circus and outdoor arts workers grow and gain experience;
To enrich and diversify the understanding of the issues and realities of the contemporary circus and outdoor arts sectors; 
To connect the next contemporary circus and outdoor arts workers with one another in order to develop a sustainable community of solidarity
To reflect on the annual topic of Circostrada (Living body/ies) and include it in their practice. 

WHAT DOES THE PROGRAMME OFFER?
A 16-hour development programme with a facilitator from Circostrada members and external experts; 
Participation in a kick-off event in Paris on 24-25th February 2022 in order to meet the other participants and facilitators (including travel, per diems, and accommodation);
3 workshops (1 online and 2 on-site) with international experts; 
Participation in the Circostrada General Meeting in Kaunas, Lithuania in June 2022 (including travel, per diems, and accommodation);
An alumni platform where participants can exchange and create a long-lasting community.

WHO ARE THE FACILITATORS?
The facilitators are members of Circostrada Network. Each facilitator will be chosen according to the criteria described and proposed by the participant in their application. Each facilitator will have the possibility to invite experts to join the programme punctually and help the participant in their specific needs and challenges. 

CHECK OUT THE PROGRAMME CALENDAR HERE. 

public
visible
HOW TO APPLY

WHO CAN APPLY?
Professionals from the contemporary circus and outdoor arts sectors residing preferably in Creative Europe eligible countries;
The candidate must have between 3 and 7 years of professional experience in the contemporary circus and outdoor arts fields;
The candidate must be working in the field of contemporary circus or outdoor arts and have a specific project in mind as the focus for this programme.

WHAT KIND OF PROPOSALS CAN YOU SUBMIT? 
Bounce is dedicated to contemporary circus and outdoor arts workers who wish to expand their creative, relational and business capacities, and reflect on their professional environment in the light of the annual red thread of Circostrada (living body/ies). 
Example of contemporary circus and outdoor arts proposals that can be submitted (non-exhaustive list): 
Editorial projects (print and digital); 
Development of a cultural center programming; 
Production of a festival programming; 
Production of academic events (laboratories, symposiums, hackathons, etc.); 
Development and production of residencies. 
The programme does not accept proposals dedicated to touring or creating new shows. 

WHEN AND HOW TO APPLY?
THE CALL FOR APPLICATION IS CLOSED FOR THIS YEAR. Results will be announced on February 1st. 
If your application is selected, your personal presence throughout the entire programme, at the kick-off event in February 2022 and at the General Meeting in Lithuania (8-11 June, 2022) is required. 
Apply by using our online form. You will be asked to upload a CV that must be written in English and cannot exceed 1 page. Any material about your current project (photos, note of intent, mocks-up etc.) must be collected and sent as one pdf. attached. 

SELECTION CRITERIA? 
The motivation of the candidate; 
The innovative aspect of the project*; 
How the projects foster and empower contemporary circus and outdoor arts; 
The candidate's ability to identify their needs. 
The Circostrada steering committee and coordination team will be responsible for selecting the participants. Each year, the programme will host 4 participants. 
The programme seeks to establish a safe and welcoming space that ensures participation of the widest range of participants. The organizers will be particularly vigilant in ensuring that the programme is inclusive in terms of geography, backgrounds, identities, abilities, type of project and sector affiliations. 
*By "innovative", we mean the aspect of your project that brings added value and encourages a change in the status quo. It may be a new way of connecting with communities, changing the way we think about performing arts, thinking about the economic  reality of contemporary circus and outdoor arts workers, etc.
public
caché
Audio presentation
WHAT IS IT JUMP HOW TO APPLY
public
visible
FIRST YEAR PARTICIPANTS AND FACILITATORS
MEET THE BOUNCE PARTICIPANTS!
For the first year of the Bounce programme, the Steering Committee members have selected the four following candidates: 
Guillem Fuster / Producer and Coordinator (Spain)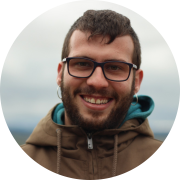 Guillem Fuster was born in Valencia in 1993. He has been working in theatre since 2015 occupying different positions and roles as an actor, stage assistant, coordinator and producer. In 2018 he and his colleagues established Emília Gargot, a street theater company and in 2019 the same team funded Cruma, the first theater school of Tàrrega. From this project, in 2021, was born SPASA, which is coordinated by Guillem, a series of street performing arts workshops that invite performing arts professionals to know how to work in the public space. 
He is collaborating with other companies like Fadunito and he is a member of the network of Spanish street arts PATEA.
More info: www.spasa.cat
Matteo Giovanardi / Cultural Project Manager (Italy)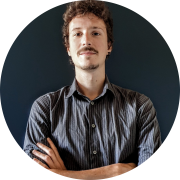 Matteo Giovanardi is a young cultural project manager with a strong focus on festivals, cultural centres, audience development and community empowerment. He graduated from University of Bologna's Cultural Management and Performing Arts Entrepreneurship master's degrees, and since 6 years has been involved in the development of new projects and communities for festivals and cultural centres in the Emilia-Romagna region.
He collaborates with Dinamico Festival, one of the main contemporary circus festivals in Italy, on local and international projects and he has participated in international networks such as Trans Europe Halles and Adeste+, as well as collaborating with public space performances and regeneration projects such as Periferico Festival and Laboratori Aperti Emilia-Romagna.
More info: LinkedIn 
Alice Greenhill / ZirkusON Network Coordinator (Germany)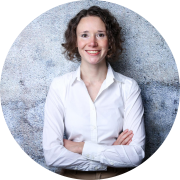 Alice Greenhill is the network coordinator and the administrative and financial director of Zirkus ON - the German alliance for contemporary creation. Living in Berlin for almost 10 years, she did a career change in 2019 from the business sector to the circus art sector. Since 2019 she is active in the federal association of contemporary circus in Germany called "BUZZ" and is working for the recognition of circus as an art form.
More info: https://www.zirkus-on.de/
Dora Komenda / Artist and Programme Coordinator (Croatia)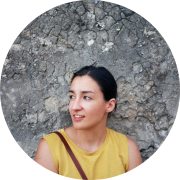 Dora Komenda is a Croatian architect and circus artist. Since 2018. she is also the curator and programme coordinator in Cirkus Kolektiv - association for contemporary circus and related artistic practices in Split, Croatia. She works as an architect since 2014, owns an architecture agency Kolektiv tri since 2021 and is active in both professions simultaneously.
More info: Instagram
MEET THE BOUNCE FACILITATORS!
Koen Allary / PERPLX Artistic Director (Belgium)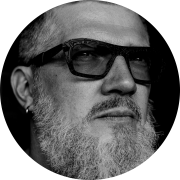 Koen Allary is currently the artistic coordinator of PERPLX, one of the leading circus creations centers in Flanders. PERPLX focuses on helping emerging artists by coproduction, residencies and mentorship.
Koen Allary is also quite internationally oriented, for example he is vice president of the European platform circusnext, board member of Cie XY and Latitude 50. Koen Allary was director of Circuscentrum for 10 years, with which he and his team put contemporary circus on the cultural map in Flanders.
His motto: circus is not an act, circus is an attitude.
More info: https://www.perplx.be/
Bruno Costa / Bússola Co-director (Portugal)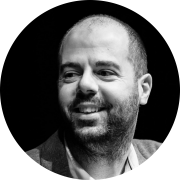 Bruno Costa holds a master's degree in Management for the Creative Industries from Universidade Católica Portuguesa (UCP), with academic research in the processes and mechanisms for internationalization of artistic projects and
international cooperation, in particular the construction of European cultural identity. He is PhD candidate in Cultural Studies at the Universidade de Aveiro and guest lecturer for "Partnerships, Networks and Internationalization in Creative
Industries", at UCP. As co-director of Bússola he has experience in cultural management and strategy, artistic
More info: https://bussola.com.pt/
Isabel Joly / FEDEC Director (Belgium)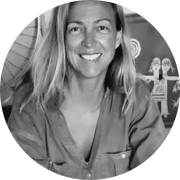 After studying communication and journalism at the University of Lille, Isabel joined the European Commission in the education and cultural directorate and this immersion in cultural issues at European level gave her professional life a decisive direction.
She continued her EU experiences by working for the European Parliament, especially in the organization of the Lisbon World Exhibition in 1998. She joined RESEO, the European Network for Opera and Dance education, in 2002, becoming its Director. After 14 rewarding years, Isabel left RESEO for an Antwerp-based musical theater organisation,
Zonzo Compagnie, whose cutting-edge performances delight the ears of young audiences.
There she was responsible for coordinating a Big Bang festival that takes place annually in 10 European cities.
Since January 2018, Isabel is director of FEDEC, the European federation of professional circus schools, where she shares her passion for arts education with its 80 members worldwide, professional schools but also organisations placing the development of circus arts at the heart of their project.
More info: http://www.fedec.eu/en/
Lucy Medlycott / ISACS Director (Ireland)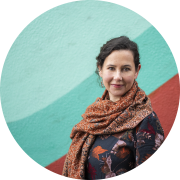 Trained in sculpture and public art in Limerick School of Art and Design in the early '90s, Lucy Medlycott went on to establish a street arts and carnival company in Wexford (BuiBolg) with a group of colleagues in 1994, with the aim of making art accessible and available to all.
Lucy has continued to work across the area of street art, spectacle and more recently circus arts believing passionately in the power of arts in and with the community. She is currently the director of the Irish Street Arts, Circus and Spectacle Network, a membership organisation which aims to celebrate, advocate, grow and sustain these
collective art forms.
Lucy has been chair of the County Wexford Community Forum, sat on the board of the Wexford Arts Centre, was a member of the steering committee of Circostrada, held a position on the County Wexford Development Board and the Local Community Development Committee and is a current member of the Royal Society of Arts.
More info: https://isacs.ie
In order to access this section, you must enter the password that has been sent to you per email.