SAVE THE DATES for Circostrada 2018-2019!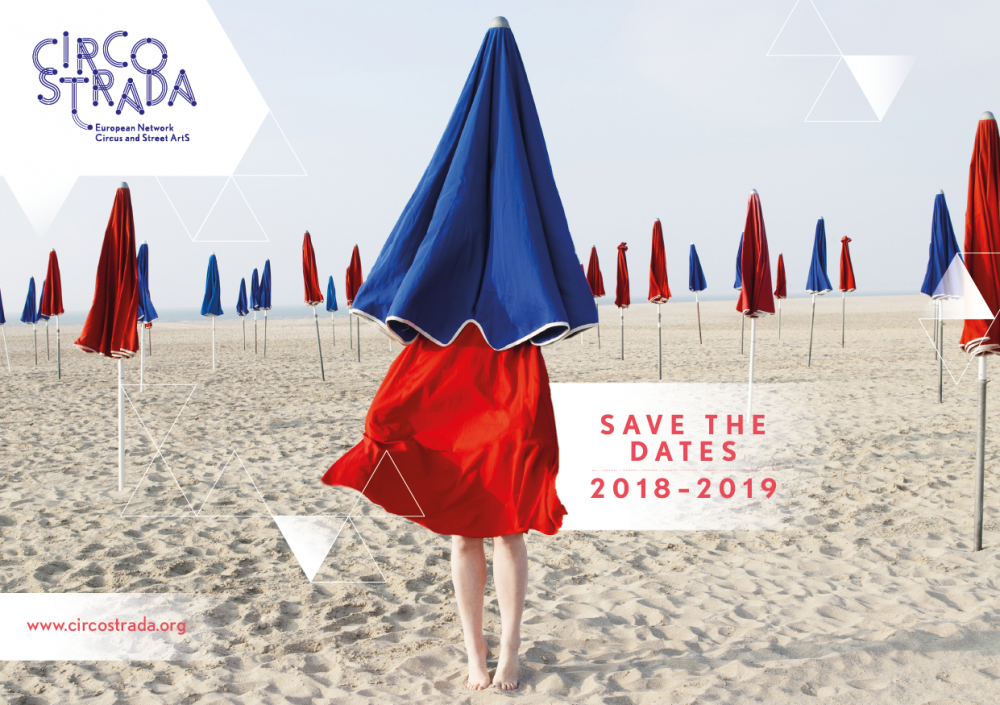 Check out the upcoming events and activities of the Circostrada network for 2018-2019!
The new SAVE THE DATES card is out, grab your calendar and spread it out!
What's coming up in the next couple of months?
In October (4-11), the network will take its member on a one week exploratory trip to South Corea in the frame of Seoul Street Arts festival and PAMS to discover the circus and street arts scene.
In November (8-10), the focus will be placed on Morocco, where the KAHWA meeting will be held, in partnership with Racines and in the course of the General Assembly for Culture (Tiznit).
In December (5-7), the next General Meeting of the network will take place in Elbeuf (France), co-organised with Cirque-Théâtre Elbeuf & Atelier 231, together with CircusNext!
That is just for 2018! 
If you want to know about the 2019 activities and save some dates already, download the card and have a look at what's going to happen!
WHO WE ARE

WHAT WE DO

THE NETWORK

Coordinator

Funders