Miramiro Summerfestival 14th - 18th of July 2023 - register now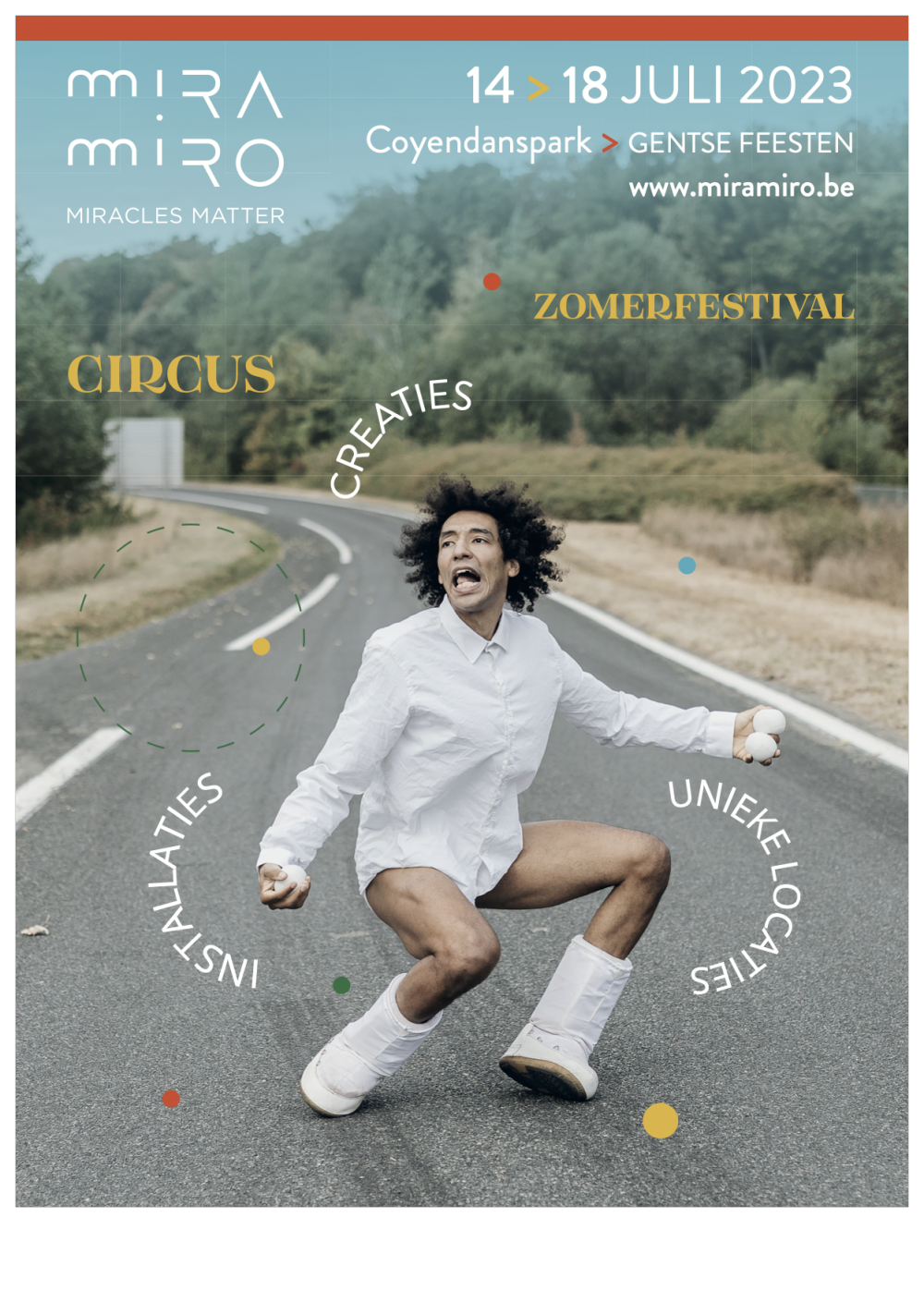 (c)PierreMorel
Miramiro returns for the 27th edition of the Summerfestival. 
From 14 till 18th of July 2023 the festival will present 78 shows at 14 locations in Ghent, including 9 creations supported by the Miramiro workspace. 
From a holy flying duo by Malunés, a research into the female body in 'Bare Body' to dicovering the poetry of burocratic absurdity in the courtroom 'Zaal B', there will be a wide variety of things to discover. 
And for this year we are very proud that we can announce that after 75 years we will bring back circus to the old stone Wintercircus, with the bal of Le Doux Supplice. 
Check out the program on the Miramiro website. 
Interested in visiting us as a professional? Register through the link on the website or email celine@miramiro.be
WHO WE ARE

WHAT WE DO

THE NETWORK

Coordinator

Funders