Primary tabs
Isacs Explore & Agm in Dublin - Save the date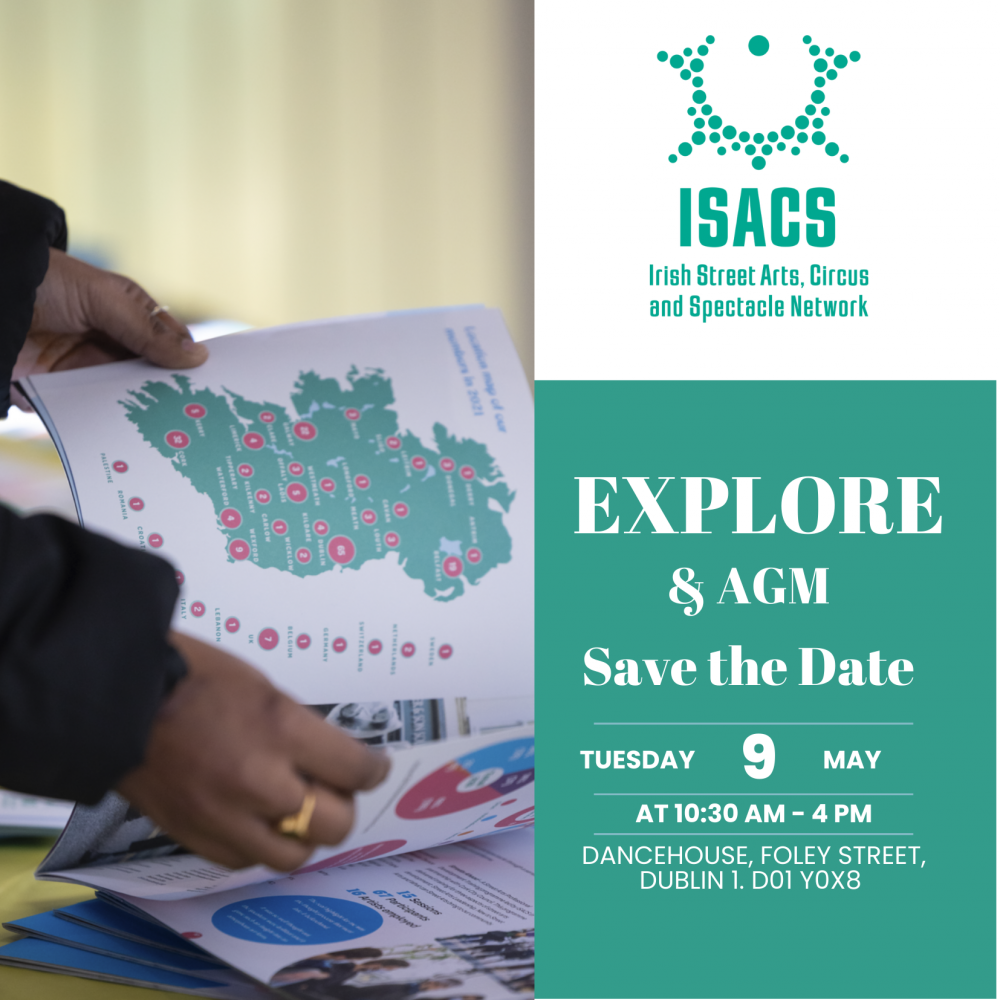 The ISACS Network invite you to Explore on Tuesday, 9 May 2023.
SAVE THE DATE!
Guest speakers include Director of The Arts Council of Ireland – Maureen Kennelly, Co- Artistic Director of LUXE – Mark Hill, Head of Street Arts, Circus and Spectacle – Laura Ivers, and Director of Irish Theatre Institute – Niamh O' Donnell.
All art forms practitioners, organisations, and institutions are welcome to attend and make new connections.
WHO WE ARE

WHAT WE DO

THE NETWORK

Coordinator

Funders