Primary tabs
Call for juggling projects - 16th edition - Festival Rencontre des Jonglages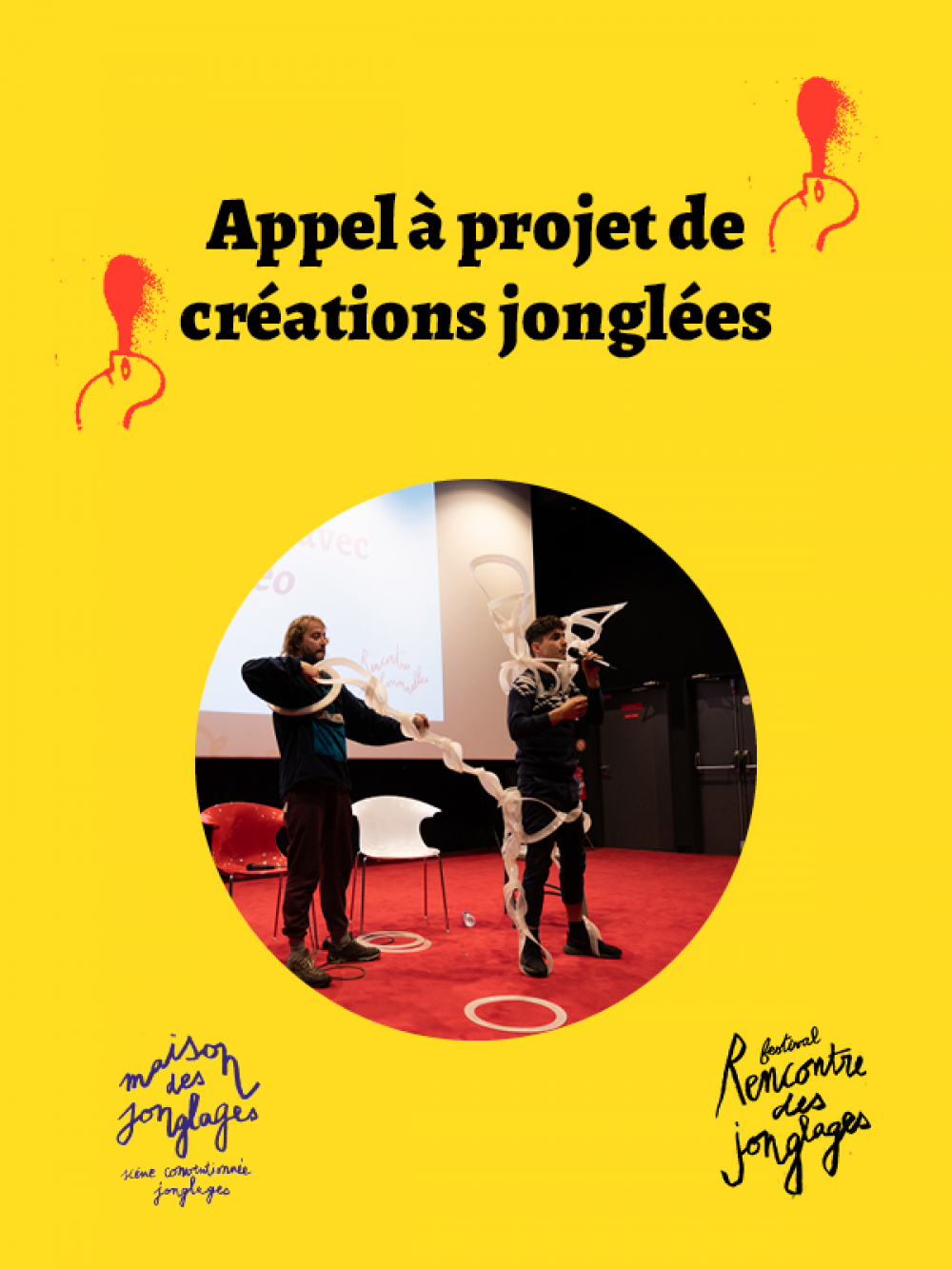 FESTIVAL RENCONTRE DES JUGLAGES
16TH EDITION - [CALL FOR JUGGLING CREATIONS].
 
Friday 14th April at 4pm at the Cinéma l'Etoile, La Courneuve :
In order to support juggling creation, the Maison des Jonglages proposes a presentation of juggling projects. A meeting during which companies that participate in the development of juggling present their current creation project to professionals in a friendly setting.
Companies wishing to participate in this meeting must fill in the Google form before January 16th. There is no registration fee. Any transport and accommodation costs are to be paid by the company. 
WHO WE ARE

WHAT WE DO

THE NETWORK

Coordinator

Funders