Budapest, Hungary
Legal Status
Private commercial company
Geographical scope of action
Locally
Regionally
Nationally
Internationally
Contact Person
Robert Haab
(Artist and manager)
Address
16 Sobieski János utca
Budapest
1096
Hungary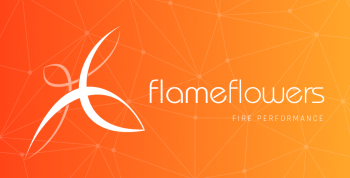 The Flame Flowers formation was created more than 10 years ago, after many previous years of creative work together. Since then, they have showed their performances at many European festivals and events, gaining the recognition of audiences and professionals.
Since the beginning, they have worked with different types of object manipulation techniques and lately started experimenting with duet choreographies. The combination of these two aspects results in a very contemporary and exciting visual experience.
They design and carefully make their own costumes and equipments.
WHO WE ARE

WHAT WE DO

THE NETWORK

Coordinator

Funders