Circus and Fire Theatre Schokokaboom
Tallinn, Estonia
Type of organisation
Individual Artist
Company / Collective
Geographical scope of action
Locally
Regionally
Nationally
Internationally
Contact Person
Helena Ehrenbusch
(Founding member)
Address
19 Uue Maailma
Tallinn
10131
Estonia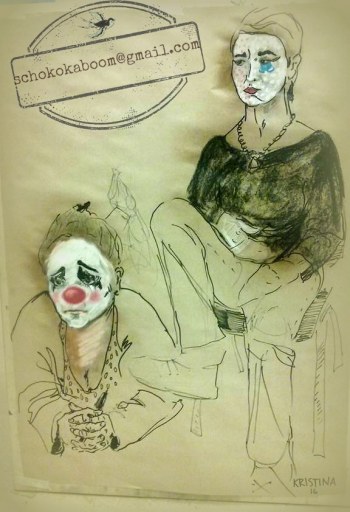 Circus and Fire Theatre Schokokaboom is an international group, with an important career of performances, workshops and shows.
Schokokaboom is also focused in social circus with open showings and inclusive projects.
As performing artists, they specialise in clowning and circus dance, fire performances and fakir shows, body awareness and professional circus workshops.
The group works independently as well as in collaboration with different friends, other artists and through different art forms.
WHO WE ARE

WHAT WE DO

THE NETWORK

Coordinator

Funders