BEST PRACTICE EXAMPLE: FOCUS ON THE BARK PROJECT (PERFORM EUROPE)
An Article written by
Heidi Miikki, Emma Langmoen
(Re)discover the joint interview with Emma Langmoen and Heidi Miikki. They both worked on the selected Perform Europe project, Bark. For this project, they toured only using bikes and trains, find out more about their experience.
The article was part of the Living Body/ies publication, Circostrada's first annual red-thread publication.
If you would like to see the performance, they will be in Teieskogen at the Nøtterøy Kulturhus between September 1-3 2023, in Odense at DYNAMO between September 12-16 2023 and in Oslo at The Circus Village between September 21-24 2023.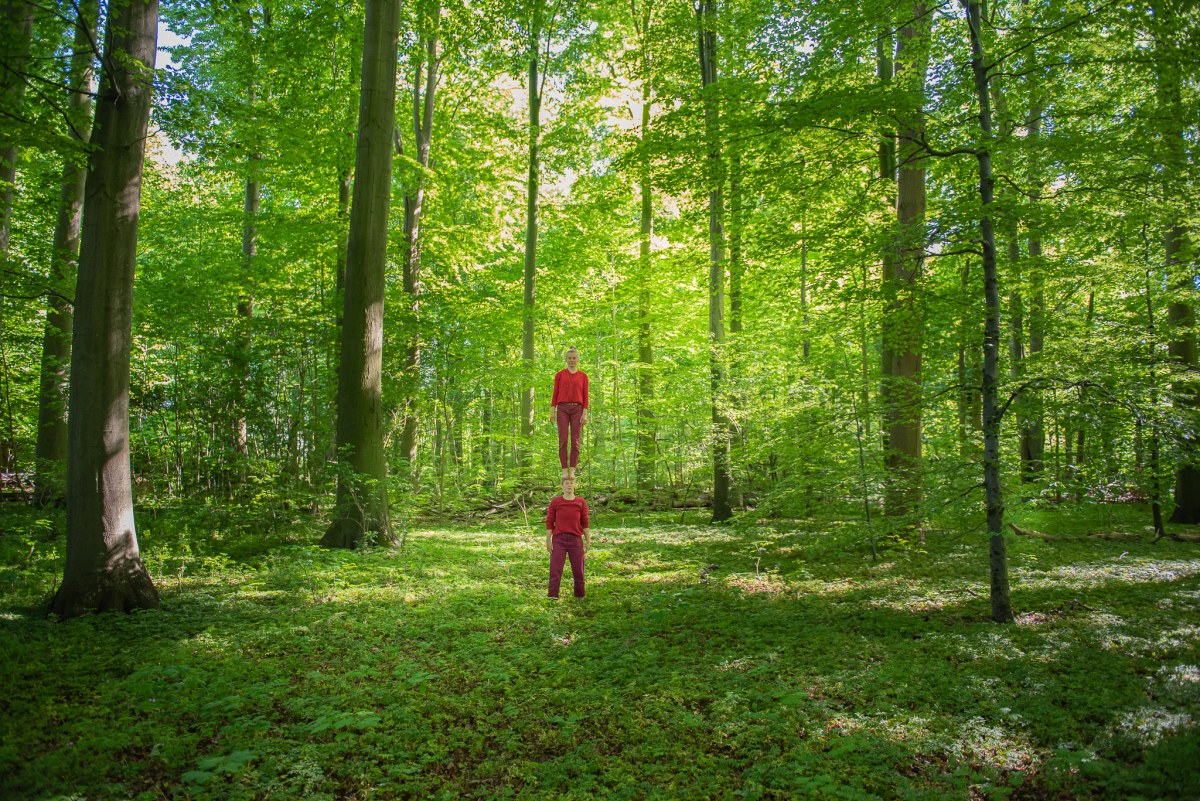 Your project was selected by the Perform Europe Jury and has toured across Europe using bikes and trains, while at the same time being accessible for free to all audiences. How did you apprehend this innovative and sustainable (ecologically, financially, physically) tour and what are your key takeaways following this experience?
We are artists, and we run an artistic company. Yet first and foremost, we are human beings and part of a multitude of intricate systems - political systems, ecosystems, systems of values. Creating BARK and the Perform Europe tour was merely trying to align our personal values with our artistic practice. 
Since the start of Acting for Climate in 2014, a lot of our practice has been working outside in nature. The seed of BARK was planted after our Into the Water project, which toured by sail ship in 2019. We wanted to do something on a smaller scale, that could reach local communities, where audiences could sensorially explore nature in the same way we do in our artistic research; and we still wanted to see how far we could push the process of leaving a minimal ecological footprint - going from touring by sail, to touring by bike.
BARK premiered in 2021, co-produced by Dynamo (DK), and our first tour in 2021 was only by bike; fun, and also extremely demanding. Biking 100 km with all our things, rigging equipment and instruments on our free day every week, raised a lot of questions on personal sustainability and what is physically sustainable. We would love to tour as sustainable as possible, and that also implies that we need structures and programmers that boldly support that, so that the cost (in time, money, physical pedalling-power) does not always fall on the performers.
Acting for Climate is built on the belief that our actions matter, and that we all have the power to influence and change society. For instance, we believe that art should be accessible for everyone, so we keep our shows free when we can. And that we all need to do what we can to stop the climate crisis, shaping both our art and our processes.
What once again became clear during this tour, is that there are so many good forces all over Europe wanting to support sustainable initiatives, also within the arts. Whether it's institutions or individuals - people are eager to help and support you.
BARK is about reconnecting with each other and with nature, it deals with climate change and the possibility of social change. Can you tell us more about the genesis of the project and how you came up with the idea of creating a forest performance? What is the message you wish to convey?
When creating BARK, we collaborated with climate scientist Karen O'Brien, and her work with quantum social change, as collected in the book "You Matter More Than You Think". The key take is literally that our actions matter more than we think, and that we all have big leverage and potential to influence the world. Yet furthermore, O'Brien gave a lot of input for our artistic concepts, and the scenes of BARK are all in some way connected to her research.
If you are fond of something, you will take care of it. To take care of nature, you need to know it, and from there came a wish to invite the audience with us into the forest. We wanted to create a project of beauty that also gives space for what is more-than-human, and to invite audiences with us to smell, touch, and hear the curiosities of the forest.
We sometimes tend to forget that humans are nature. We are entangled with nature, with each other and with other species. With BARK, we want to share this connectedness. When performing 20 metres up a tree, our mutual codependency with nature becomes clear.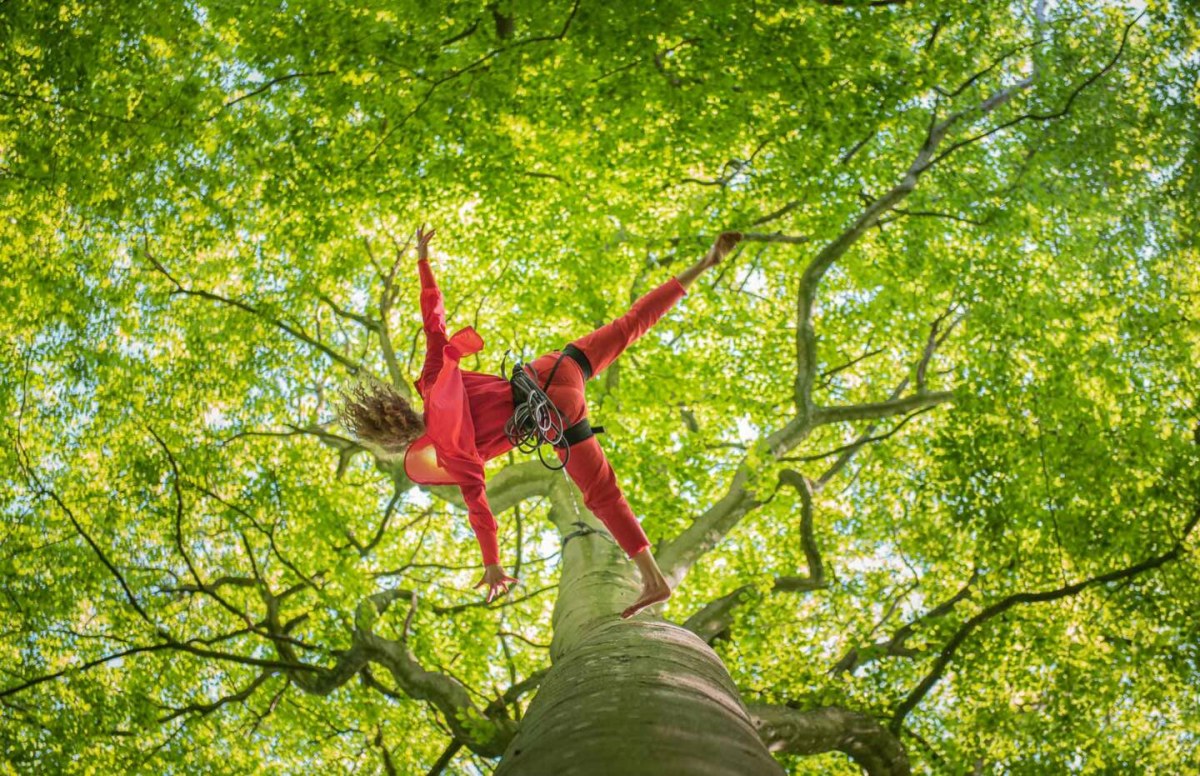 In this site-specific circus performance, the forest, the soil and the trees are the main characters of the performance; they co-create the piece together with the performers, climate scientists and outside eyes. How was it for you to create with other non-human livings?
Creating in the forest gives a lot of input and inspiration for a creative process. There is already so much and so many to interact with. Part of the process has been to acknowledge that a bug might be way more interesting to some audience members, than us humans, and that that is just the way it should be. With BARK, we wanted to create a kind of circus that leaves space for other species, where the trees, the insects, or the air would hold equal importance as the human performers. Eventually, what became very important to us was to create and act from a value of care. A lot changes when your intention is to climb a tree with care, and not just get up as fast as possible, or to dance vertical with the tree crowns, and not on the trees. With every new forest we work with, it feels like the forest is getting to know us as much as the other way around. We do a tree casting during our first meeting with a forest, looking for the trees that would fit our desired dramaturgy. Yet mostly, it is the human performers who have to adapt - if the good tree to climb is not placed where we want ki* in our dramaturgy, we have to switch our dramaturgy around. Creating in nature is all about being flexible, and accepting that you as human will be the one that has to adapt.
How did the local audience welcome and react to your project? Did you notice differences depending on the country in which the performance was being toured?
In general, our audiences have shown us a lot of openness and trust, regardless of country. BARK is intimate, as the audience is literally touching and smelling leaves and soil, and we perform around, over and between them. A Catalan review named the performance as a "theatre of the senses" - so maybe that is our new circus discipline. People everywhere are really open to interact and play with nature. They lay down on the ground at one point during the performance, and when we in the end invite them to stay in the forest and climb trees with us, the majority actually stays. BARK changes more depending on the forest and the weather, than the country. Different cultures have different ways of being in the forest, yet it doesn't become apparent in the performance. We establish a space where touching soil and laying on the ground is a totally natural thing to do. In Munich, someone pointed out that it is amazing that we show people that it is possible to use the small paths of the forest, not just the big forest roads. We, however, did not even realise that this was not the norm there. People often tell us that BARK is something they will never forget, something that everyone should see, and that the performance has deeply changed their relation with nature - that gives us a lot of hope and confidence in the power of art to change the world.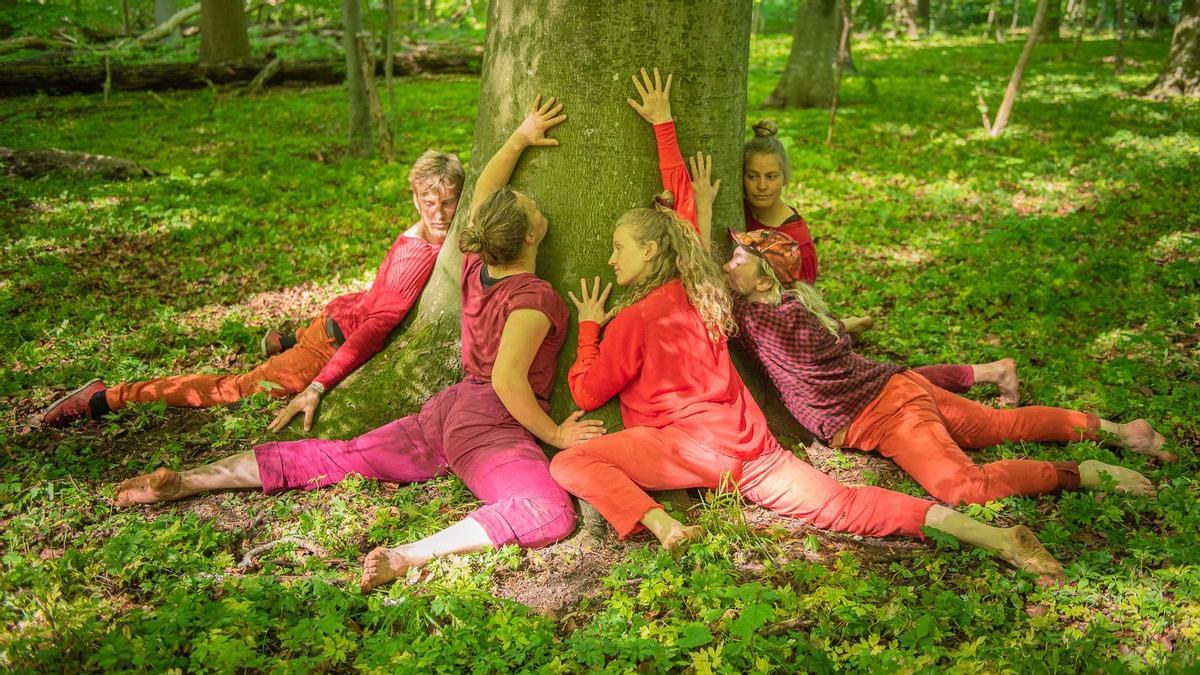 A major part of sustainable touring for BARK is the well-being of you, the artists. What would you like to say to artists who did not experience this slow travel, with tour planning conditions mindful of performers' well-being, who are exhausted physically and mentally?
It is important to say that we are continuously trying to find better ways. Our BARK tour this year was more physically and mentally sustainable than last year. Perform Europe made this tour possible through their generous support. However, they also drastically cut in the artist salaries and living expenses. We need to change the whole funding structures for performing arts, if we are ever to have a sustainable arts field. Stress, whether that is manifested in flying, no free days, shared rooms due to lack of funding, or something else, needs to be moved from the performers to the bigger structures. Otherwise, we continue to leave the risk with the artists. At the same time, we also have a lot of agency as artists. We would encourage you to look into what leverage you have where you are working, and how you can use that to drive for sustainable change whether it comes to ecological footprint or working conditions. To create a truly sustainable and just field, we need to reassess the values we build the performing arts industry on. If we name success as flying from city to city and performing in big venues, we are actually just acknowledging fame and economy as success. We need to recreate a performing arts field on a new set of values for success.
Acting for Climate
Acting for Climate works in the intersection between arts and environmentalism. Since the start in 2014, our clear aim has been to use art to inspire people to act for a more sustainable future. We create and tour our own performances, with branches of the company in Europe and Montréal, and consist of a growing international network of people, artists and activists that nurture collaboration for sustainability. With a focus on contemporary circus through a multidisciplinary approach, we fuel our work with a wish to change the world.
* Robin Wall Kimmerer introduced pronouns for living beings as ki/kin (singular/plural), that we also use in BARK.
Heidi Miikki (she/her) is a Helsinki-based dancer and circus artist educated in Denmark and Finland and with a BA degree at Turku Arts Academy. Heidi works in the core crew of Acting for Climate and as a freelancer with her own projects and in collaboration with other companies. She dances and jumps on the tightrope, on the ground, in a harness, and climbs the pole and trees. She is an environmentalist to whom empathy, caring and meeting are the core of being. Heidi is fascinated with movement and site-specific work, playfulness and nature.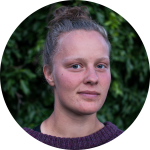 Originally hailing from Norway, Emma Langmoen is a circus artist by education and an activist by heart. Since graduating as a circus artist in 2018, Emma has been creating and touring interdisciplinary works in Northern Europe, mainly as a core crew member of Acting for Climate and the artistic director of Oslo Nysirkus. Emma is interested in physical and verbal poetry, site-specific work, and the power of art to create new narratives. 
WHO WE ARE

WHAT WE DO

THE NETWORK

Coordinator

Funders