public
visible
Presentation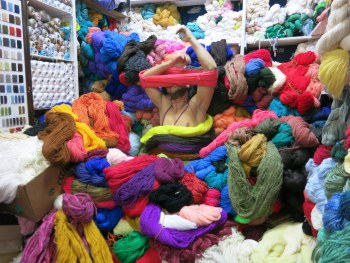 Six months after heading to Alexandria and then to Cairo, with the goal to meet two new members of their network, Circostrada initiated last October, in Tunis, a series of meetings entitled KAHWA ('coffee' in Arabic). It is from this first stage in Egypt, and more precisely the exchanges that took place during the Co-writing Lab, an initiative of Mahatat for Contemporary Art, that the KAHWA project was born.
The KAHWA in Tunis took place under the guise of the 6th Dream City Biennale - a multidisciplinary modern arts festival - and marked the first step in the creation of a long-term project. For two days, participants exchanged ideas around various topics relating to local artistic creation, with the link between the arts and society as central theme.
In a society in transition, deeply shaped socially, economically and politically by the popular uprisings of 2011, what is the status of artistic creation in Tunisia today?
public
visible
Publication
In order to access this section, you must enter the password that has been sent to you per email.
WHO WE ARE

WHAT WE DO

THE NETWORK

Coordinator

Funders