public
visible
Presentation
CS LAB#6 is fast approaching!
Co-organised with Imaginarius - International Street Street Festival, the 6th edition of the CS LAB will take place from 25 to 26 May 2021 in Santa Maria da Feira (Portugal).
Built around the topic of adaptability and mental health, it will offer you the opportunity to reflect on this issue through keynotes sessions delivered by experts, and to experiment through workshops and various exercises concrete situations in which your body and mind are subject to stress, to lead you to understand how it affects your work, behavior and creativity.
A rich and dense programme of activities (on-site and online) will be proposed to participants, who will explore collectively this topic, both in theory and practice.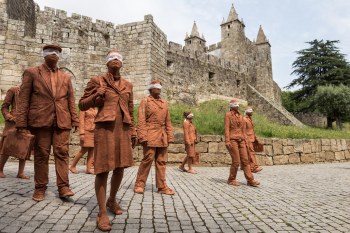 Please note that this activity is open to a maximum of 15 participants.
In order to access this section, you must enter the password that has been sent to you per email.
WHO WE ARE

WHAT WE DO

THE NETWORK

Coordinator

Funders