General Meeting at cirqu' festival
Presentation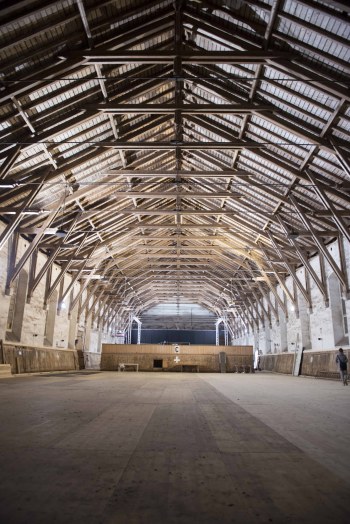 The next General Meeting of the network will take place in Aarau (Switzerland) from June 6 to June 8, co-organised with Cirqu'Aarau and Pro Cirque, in partnership with the Zirkusquartier Zürich and in the frame of the cirqu' festival. 
It will be hosted, among other places, in the Alte Reithalle Aarau, a very unique place on its way to become a cultural house dedicated to theatre, classical music, dance and contemporary circus. The cirqu' festival wil be the last event programmed there before the restoration work begin so it's a not-to-be-missed opportunity! 
On the agenda for the Circostrada members: a rich artistic programme with a focus on Swiss companies, but not only! International shows will also be on schedule with: "Le Vide, essai de cirque" from Fragan Gehlker, Alexis Auffray & Maroussia Diaz Verbèke will also perform on June 8 & 9 in the Alte Reithalle Aarau so you may want to extend your stay in Switzerland! You will also have the chance to experience a raclette evening, a visit of the Zirkusquartier Zürich located on the renown Kochareal, the biggest squat in Zurich, some time to exchange and work on the network's projects, and many other parallel activities.
More info about the programme & the launch of the registrations coming soon!
In order to access this section, you must enter the password that has been sent to you per email.